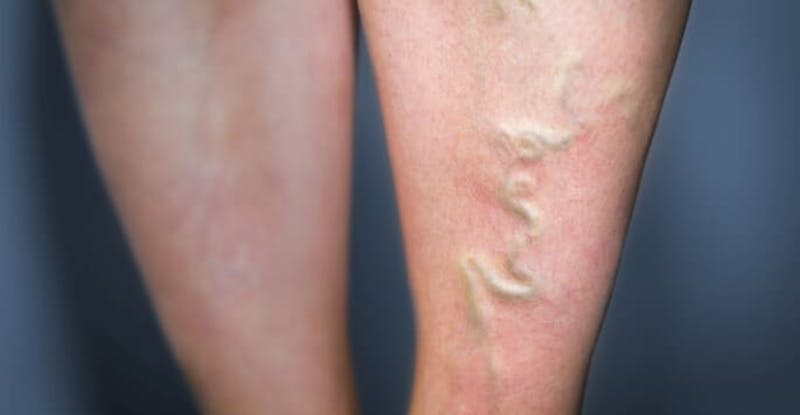 Who Qualifies for Sclerotherapy?
Sclerotherapy is a medical procedure to remove varicose veins and spider veins. Our specialist injects a chemical called a sclerosant into the affected vein to coagulate the blood and damage the vein walls. The vein will collapse and gradually disappear. It is a time-tested, safe treatment that is suitable for most people who have good overall health.
Who Qualifies for Sclerotherapy?
Anyone looking to reduce the visible appearance of varicose or spider veins may qualify. This treatment also addresses any discomfort associated with some varicose veins. Our professionals can give you a definite answer on your candidacy when you visit us.
What to Expect
If, after visiting our vein specialist, sclerotherapy is considered your best option for getting rid of varicose and spider veins, the procedure will be done as an outpatient in our office. The area will be thoroughly cleaned and the solution, usually saline solution, is injected into the vein. Several veins may be treated at one session depending on their size and location.
There are certain medications that you should not take before and after the procedure. On the day of the procedure, do not put lotion on the affected vein and wear loose clothing to make it easier for the doctor to treat the area. You may be asked to wear compression stockings after the procedure so if you have any you can bring them. It may take more than one session to achieve the results you want.
After the Treatment
Immediately after the treatment, you may be asked to walk for a few minutes to make sure the blood flows through healthy veins. You will be encouraged to walk every day to help the muscles keep the blood flowing. You can drive yourself home and return to your regular activities.
You should avoid hot baths, saunas or hot tubs and take lukewarm showers for at least 48 hours after the procedure. You should also avoid exposure to the sun and wear sunscreen if you need to go outdoors.
Sclerotherapy at Grossman Dermatology in Santa Monica and New York is one of the safest and most effective treatments for varicose and spider veins that is available today. The benefits of sclerotherapy are a high success rate, no hospitalization and it relieves the painful symptoms that may accompany your varicose veins. Contact us today to schedule your consultation!