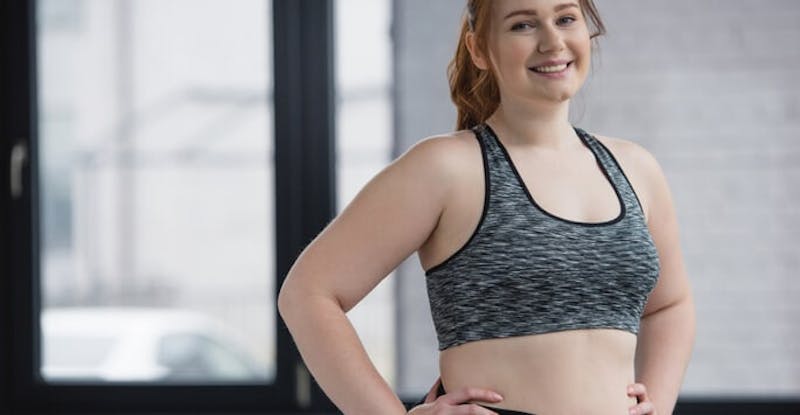 Lipotransfer is the process of liposuction combined with the transfer of that fat to another area of need on your body: two great procedures done at once. The battle of the bulge, or lack thereof, can be overwhelming – maybe you suffer from too much fat around the middle and not enough in the rear, or larger thighs and small breasts. Maybe you exercise regularly and adhere to a healthy diet and still can't lose those deposits of stubborn cellulite. There is one option that may prove the solution to your problems. Here at Grossman Dermatology, we are proud to provide the lipotransfer procedure to our patients and encourage you to learn more about it.
What Is Lipotransfer?
Lipotransfer is an extraordinary new procedure in medical dermatology. First is the administration of local anesthesia, after which a portion of fat is safely removed from an area of your choosing – this could be the buttocks, thighs, or belly – and stored for future use. Next, the fat is redistributed, or transferred, to an area of your body that you want to render more robust in appearance. Some possible choices for this are, but not limited to, the buttocks, breasts, and face. A small quantity of fat is defrosted and injected monthly, which allows for a natural layering of the fat over time.
What To Expect
The results you can expect will vary slightly on the areas of focus. Obviously the body parts undergoing the liposuction will be smaller, smoother, firmer and have a more desirable contour. Likewise, the parts receiving the filler will appear rounder and softer. If filling in the face, wrinkles will smooth to a youthful plumpness. Over the course of a year, approximately 30% to 40% of the fat transfer will become permanent.
Benefits
Benefits to having lipotransfer are twofold that of other cosmetic surgeries, as you are getting two procedures done at one convenient time. You reap the benefits of fat removal on hard-to-lose trouble areas. Then, by using your own fat product, there's no risk of your body rejecting it. Your own body fat leaves a full look and a soft, natural feel to the areas of injection.
Contact Us to Learn More
For further information on the benefits of a lipotransfer, we warmly encourage you to reach out and make an appointment with Grossman Dermatology! At our convenient locations in Santa Monica, CA and New York, NY, our caring staff of knowledgeable professionals will be happy to explain the process to you in full, address any questions and concerns you may have, and help you achieve your unique aesthetic goals. Contact us today to set up your consultation!