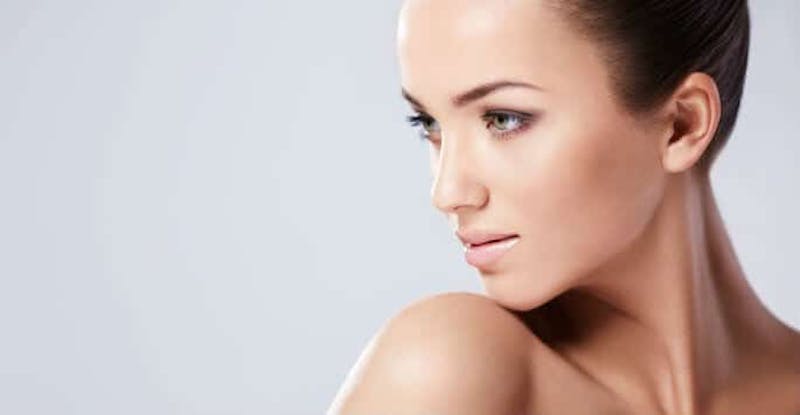 Radiesse is the brand name of a popular dermal filler. Dermal fillers vary in their composition and are generally formulated to target a specific problem. For example, a plumping filler contains acid that draws in and holds moisture. This works well for smoothing out the skin surface. Other fillers including Radiesse® contain calcium hydroxylapatite in microsphere form.
The microspheres are suspended in a gel. When injected beneath the skin, the microspheres act as a scaffold to which attaches new tissue. Radiesse® also stimulates collagen production. The result is skin that is tauter and suppler, with fewer wrinkles and more facial volume. We recommend Radiesse® to our clients who seek a way to even out the skin surface and diminish the common signs of aging.
Candidates for Radiesse®
The ideal candidate will have concerns in the cheek area and/or the chin region. This treatment is great for restoring a more youthful and refreshed appearance in these areas.
We always consult with our client prior to recommending any type of dermal filler. We examine the trouble spots and note the depth of the folds or creases, the thickness of the skin, and whether drooping is being caused by the lack of fat deposits.
During the actual treatment session, the Radiesse® solution is skillfully injected into the areas that need treatment. The calcium hydroxylapatite particles settle into the lower dermal layers. The gel provides immediate volume, but the real magic takes place over the next month or so. Newly created tissues in the lower dermal layers attach to the microspheres and are held in place. Collagen production begins to increase as well. After some time, the body metabolizes the calcium and continues to produce natural collagen.
Long-Lasting Results
About a month after the treatment, our clients notice a significant difference in their facial features. Radiesse® has been proven to yield positive results lasting for quite a long time, making it a great treatment for people who want to minimize signs of aging without undergoing an invasive surgical procedure.
Addressing Signs of Aging Without Surgery
You probably aren't ready for a facelift, which is why you're interested in dermal filler treatments. We invite you to schedule a consultation at Grossman Dermatology, during which you'll learn how Radiesse® works and how it could be used to take years off your appearance. Contact us today to schedule an appointment at our office in Santa Monica or New York City!