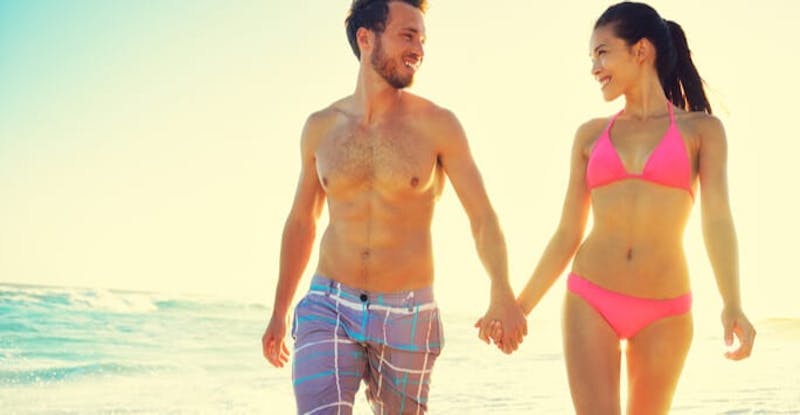 CoolSculpting® has exploded in popularity in recent years, and it is one of the best treatment options for patients who aren't ready to undergo a surgical procedure. This cutting-edge technology allows us to quickly and safely eradicate fatty tissue in various areas of the body. No matter what problem area you are dealing with, our team can help you sculpt the body of your dreams in a matter of weeks or months, and you could easily maintain those amazing results for years as long as you follow all of our aftercare instructions and maintain a healthy lifestyle.
The Truth About Targeting Body Fat
For many decades, most health enthusiasts believed that you could target specific pockets of body fat with certain exercises. Some people would carry out countless crunches or sit-ups in order to get rid of abdominal fat, but we now know that fat loss doesn't work like that. Even though doing core exercises will result in stronger abdominal muscles, you can't target all pockets of fat while exercising. When you burn calories, random fat throughout your body is going to be metabolized. That is one of the reasons why so many people diet and exercise for years without seeing any changes to stubborn fat in the stomach or flanks.
With CoolSculpting® technology, we can actually pick and choose what fatty tissue we would like to freeze away. A few decades ago, a team of medical experts discovered that fat cells will shrink and fall apart when they are exposed to extremely cold temperatures. After the cells have been damaged, your body is going to metabolize and expel them. The remaining fat cells are then going to contract as all of the fluid inside them is flushed away.
A Look at the Results
CoolSculpting® is a highly-effective treatment, but you won't see the full results for months. The gradual nature of the results helps them to look natural. During that time, we suggest that you exercise regularly, follow a healthy diet, and stay hydrated. Sticking to healthy lifestyle habits will speed up and enhance the results. Once you have achieved your cosmetic goals, you can schedule follow-up treatments as needed. You also have the option of combining CoolSculpting® with other cosmetic treatments.
Get Started
Are you interested in learning more information about what CoolSculpting® can do for you? If you're ready to achieve your goals for your figure, book an appointment at Grossman Dermatology, located in Santa Monica and NYC. We offer a number of body sculpting treatments. Contact us today to schedule a consultation.