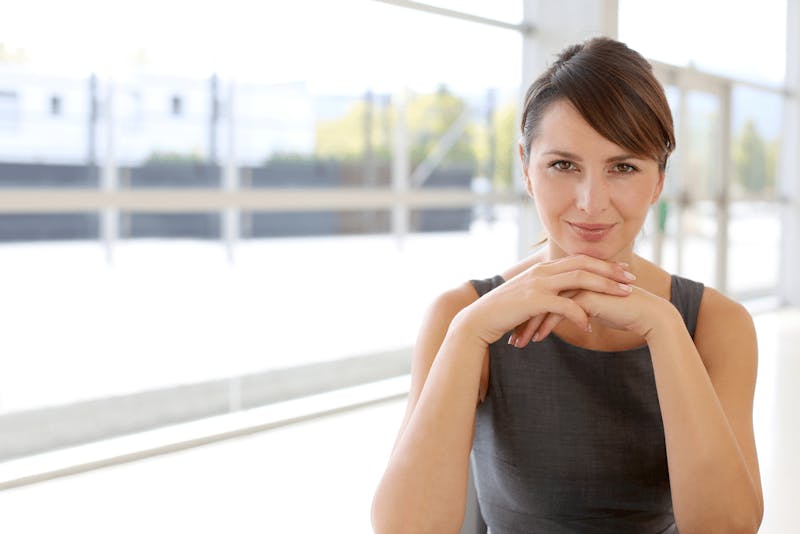 What Are the Differences Between Xeomin and Botox?
As you age, it gets harder and harder to blame your appearance on bad lighting. Bad lighting can't be blamed for how your skin looks all the time, but the aging process can. At Grossman Dermatology in Santa Monica, CA, we offer Botox and Xeomin, two different cosmetic injectables that can help smooth your wrinkles and rejuvenate your appearance. We'll help you get that real-life, filter-quality skin that looks perfect in every kind of lighting.
What Are the Main Differences Between Botox and Xeomin?
Botox and Xeomin both qualify as cosmetic injectables approved by the FDA to temporarily improve the appearance of lines and wrinkles that form as a result of repetitive muscular movements. Both of these products target the muscles and change the way that the muscles receive messages from the nerves, which is why they are both categorized as neuromodulators. While they are similar products, there are some differences between them.
All About Botox
Botox is the original cosmetic injectable. It was the first available form of anti-aging medicine intended to treat lines and wrinkles, and it has become the most well-known and widely-used injectable worldwide. It provides a safe and effective way to combat the signs of aging and delivers long-lasting results. It has been used by patients worldwide since its introduction to the beauty world in 2002.
This injectable's main ingredient is botulinum toxin, which interrupts the messages between the nerves and the muscles. Once this occurs, the muscles relax and stop contracting. Once injected with this substance, your nerves will temporarily stop releasing a specific neurotransmitter called acetylcholine. Your muscles relax, and your skin smoothes out in the days following your treatment.
Treatment Areas
Botox has both medical and cosmetic uses, but it is most known for the different ways it can smooth wrinkles. It is designed to treat different areas of the face, including the forehead, to erase moderate to severe forehead lines, frown lines that form between the eyebrows, and crow's feet that form at the outer corners of the eyes. Expert injectors also use this injectable to enhance the features, like flip the lip to create a fuller-looking pout.
Xeomin
Xeomin also uses botulinum toxin to address wrinkles and smooth the skin. Unlike Botox, Xeomin doesn't contain any additional additives or proteins, which makes it a unique treatment. It does not require refrigeration and is referred to as a highly purified injectable. It has been used for years to treat wrinkles safely and effectively. Xeomin is designed to treat frown lines specifically. Unlike Botox, it isn't FDA-approved to treat multiple areas of the face.
Many people who choose this injectable do so because of its highly purified formulation. Purists who are hesitant about injecting products with additives into their faces like the fact that this neurotoxin doesn't have added ingredients. While this does put their minds at ease, no proven data shows one formulation as safer or more effective than another. It all comes down to preference and treatment area.
Which Treatment Is Right for Me?
Since these two treatments are very similar, it may feel overwhelming and confusing to choose the best one for your needs. That's where we come in. We are experts in the field of cosmetic injectables and will help you choose the right injectable for your needs. That's why your consultation is so important.
Consultations Matter
Some people feel like a consultation is a waste of time because they are set on getting this treatment and don't want to schedule more appointments before their injections. However, a consultation isn't a waste of time. It's an important step because it helps determine that you are a candidate for one of these two injectables and then lets us design a customized treatment plan that will help you get the exact results that you want.
Determining Your Candidacy
Our expert injector will analyze your problem areas and the severity of your wrinkles. You'll be able to express your aesthetic goals and ask any questions you have regarding the treatment process, how you should prepare, and how you should care for your skin post-treatment.
You'll learn what kind of results you can expect. We'll also review your health history and discuss any past experience you've had with cosmetic injectables. It's important that we know about any reactions you've had during or after an injection in the past.
Choosing the Right Product
Once we confirm that you are a candidate for a neurotoxin, we'll choose the most suitable product for your specific needs. Both of these products use different formulations to accomplish the same goal, but some people respond to the products differently. Some patients get better from one product over the other simply based on their metabolisms and how their body responds to the different formulations.
What Is Injection Tolerance?
These products typically deliver results that last for several months. However, sometimes your body develops something that is called injection tolerance, where it resists the effects of Botox after long periods of use.
If you have been using Botox for a significant period of time and feel as though you aren't getting the same type of results that you did at first, you may need to switch to a different neuromodulator like Xeomin, or vice versa, to get your desired results. If you're concerned about tolerance, you don't need to be. You can rest assured that we will monitor your results and make sure that we provide you with the right product so that you get the best results for every injection.
Frequently Asked Questions
What Causes Wrinkles?
Wrinkles that form from repetitive movements are called dynamic wrinkles. Facial expressions are dynamic movements and cause wrinkles over time when the skin can no longer withstand the constant movement due to collagen and elasticity loss.
When you are young, you have plenty of collagen and elastin, two proteins that are essential for firm, youthful skin. When the body decreases the production of these two proteins, your skin begins to wrinkle and needs something to stop those movements to help you regain your youthful skin.
Dynamic wrinkles are different than the wrinkles that dermal fillers are designed to treat. Wrinkles that form from volume loss can only be treated with dermal fillers, which inject volume beneath the surface of the skin to smooth wrinkles. Dynamic wrinkles must be treated at the muscular level to relax the muscles and smooth the skin.
What Wrinkles Do Neuromodulators Treat?
Both of these products can effectively treat the wrinkles that form from dynamic movements. These include forehead lines, which run horizontally across the forehead. They can also treat lines that form around the neck due to aging. They also treat frown lines and crow's feet. They also treat different medical conditions that can be remedied by temporarily relaxing specific muscles.
What Do Injections Feel Like?
The injection process is surprisingly comfortable. Many people want to undergo treatment for their wrinkles but are concerned about the needles used to administer the injections. To begin your treatment, we will apply a topical numbing cream to help numb your treatment area and help you feel as comfortable as possible.
Once your skin is numb, your injector will quickly administer the necessary injections into your treatment areas, which only takes about 10 minutes to complete. Then, your appointment will be complete, and you can resume your normal daily activities. If this injection process was painful, it wouldn't be such a popular treatment. Individuals who are terrified of needles have no problem undergoing this treatment because it is so tolerable.
When Will My Wrinkles Disappear?
Once you are injected with one of these products, it will take several days for the ingredients to fully immobilize the muscles. You will notice an improvement in the appearance of your problem areas within a few days of your initial injections, and your results will fully develop by two weeks post-treatment. Botox results fully develop within three to ten days, while Xeomin results fully develop by one week post-treatment.
How Long Can I Expect My Results To Last?
Both of these products deliver results, but those results are only temporary. The total time that your results will last is determined by many different factors, including how quickly your body metabolizes the ingredients in the injectables, the location of your wrinkles, how much product is injected, and the severity of your wrinkles. Those with a quick metabolism typically enjoy results for three months at a time.
Follow-up treatments will help you maintain the most consistent results over time. We can help schedule your treatments accordingly so that all you need to do is show up for your appointment; we'll take care of the rest.
Can I Use Neuromodulators and Dermal Fillers Together?
The benefit of cosmetic injectables is that they can be combined with other treatments, like dermal fillers. Many people achieve their desired aesthetic with a combination of dermal fillers, which restore volume below the skin's surface, and neuromodulators. These two create a powerful duo when used together that can effectively target aging.
What Age Is the Right Time to Begin Treatment?
Some patients begin using neuromodulators to address aging in their twenties; others wait until they are well into their forties to begin treatment. The choice is purely based on preference. The choice to use cosmetic injectables is a very personal one. Yet, once you begin treatment, you will love your results and wonder what took you so long to finally schedule that injection appointment.
Different factors contribute to the aging process, including genetics, how expressive you are, your skin health, and your age. Some patients develop wrinkles at a very young age, while others don't begin to see lines until they are older. Whatever the case, we can help you smooth your wrinkles and reach all of your anti-aging goals.
Who Is a Candidate?
Studies have been done that have proven both of these injectables to be safe and effective ways to combat aging. Most patients are ideal candidates for both of these injectables; however, some people will not qualify due to safety precautions.
Individuals with health issues, allergies to botulinum toxin, and certain muscle and nerve conditions will not qualify for treatment. Those who are pregnant or nursing are not eligible for treatment. Additionally, if you have any kind of skin infection in your planned treatment site, you must wait until your skin heals to schedule treatment.
Get Wrinkle-Free Skin
If you want to smooth your skin and experience wrinkle-free skin, we can help you look and feel younger. If you've been considering beginning an anti-aging routine with Xeomin or Botox, don't wait any longer. Your skin isn't getting any younger, but we can help you turn back the clock with just one treatment. Contact us today at Grossman Dermatology in Santa Monica, CA.