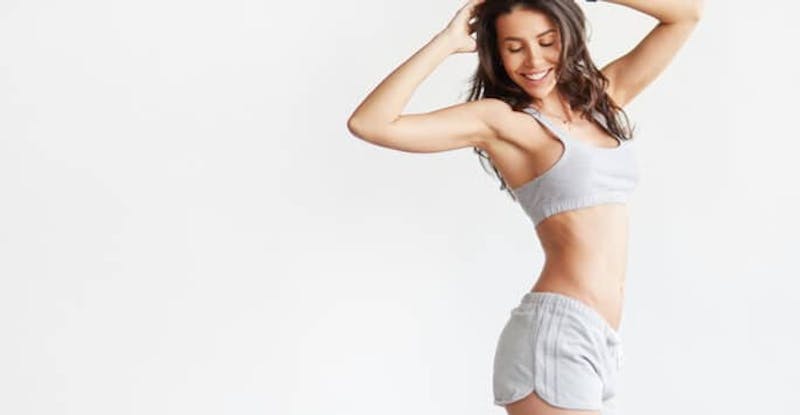 What are the Advantages of SmartLipo?
If you're dealing with jiggles, bulges, and dimples, you may have thought about getting plastic surgery to get a firm, toned body. Before you choose an invasive procedure with a long recovery time, think about using SmartLipo™ to get the look you want. Here at Grossman Dermatology, we are proud to offer this solution and encourage you to learn more about it.
What is SmartLipo™?
SmartLipo™ is an advanced liposuction technique that uses lasers to assist in fat removal. Liposuction is a proven, highly-rated method of removing excess fat. When lasers are added to the procedure, it becomes faster, less invasive, and easier. In regular liposuction, the surgeon uses a suction device and small tubes called cannulas to literally suck out the fat cells. In laser liposuction, the laser first melts and dissolve the fat cells. This makes the fat easier to remove and lets your surgeon provide a customized technique.
What are the Benefits?
You get amazing results in just one day.

It makes your muscles look more defined.

There is very little downtime.

It increases the skin's collagen levels, which makes your skin stronger and smoother.
Who is a Good Candidate?
SmartLipo™ is an excellent choice if you are within a few pounds of your ideal weight, regularly exercise and are in good health. If you're in good shape but have pockets of fat that you can't lose, SmartLipo™ will make you look firm and toned. Forget the saddlebags, love handles, and sagging belly. SmartLipo™ transforms them into sexy, shapely curves.
What Results Can You Expect?
You'll see a measurable difference in the size of your waist, hips, buttocks, thighs, and other areas. SmartLipo™ uses a well-established technology that has long been proven as a fast, powerful way to remove large quantities of fat cells. No other procedure can give you the same dramatic, permanent results in one day.
Learn More About SmartLipo™
If you're ready to lose your stubborn fat and learn more about SmartLipo™, we warmly invite you to reach out and make an appointment with Grossman Dermatology! At our convenient locations in Santa Monica, CA and New York, NY, our caring and experienced team of professionals will be pleased to explain this process in greater detail and answer any questions you may have. Contact us today to set up your consultation – we look forward to speaking with you!