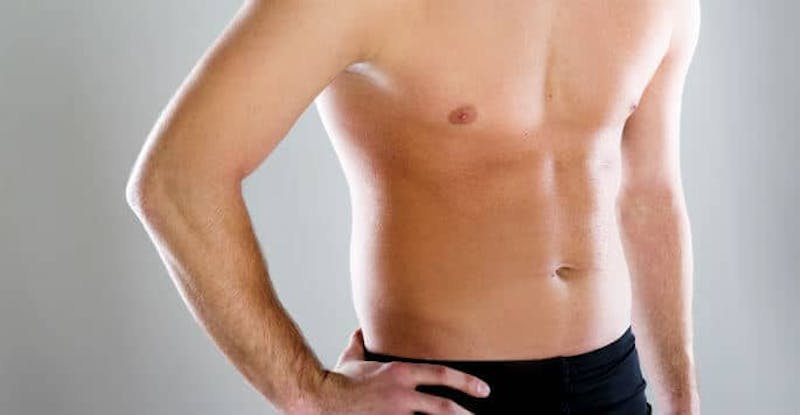 Gynecomastia, which is also sometimes called "man boobs," is a condition in which a male's breasts become enlarged. It is most common in newborn infants, adolescents going through puberty, and older men.
Although harmless, gynecomastia can be embarrassing and have a negative impact on the patient's self-esteem. It has a variety of causes and sometimes goes away on its own.
If it doesn't simply go away, then there are a variety of treatments to resolve it including CoolSculpting®.
What is CoolSculpting®?
CoolSculpting® is a non-surgical fat reduction procedure that uses controlled cooling to eliminate fat. It's a treatment that was approved by the FDA and is used to target fat that hasn't responded to diet or exercise.
CoolSculpting® uses a process called cryolipolysis to eradicate far cells. The doctor uses a machine to freeze the fat cells. Over the next few weeks, the body expels the dead fat cells.
Since skin has a higher tolerance for cold than fat does, it isn't harmed. Neither are adjacent nerves or muscles, which also crystallize at lower temperatures than fat cells do.
The CoolSculpting® process the skin around the treatment area to become tighter.
It takes time for the body to expel the dead fat cells, so the patient won't start to see results until several weeks after the procedure.
The full effects won't become apparent until three or four months after the treatment. The results can last years.
What does the procedure involve?
CoolSculpting® procedures are typically done in a clinic. It takes an hour to do each breast. The doctor will place a paddle-like device against the patient's skin that emits a cool numbing sensation. The patient may also feel a slight tugging.
He will either sit or lie down while the doctor works. Also, he will not need anesthesia, and some men read or use a laptop while undergoing the procedure.
The patient will be able to resume their usual activities immediately after the procedure.
Who is a good candidate for CoolSculpting®?
A good candidate for CoolSculpting® will have small to medium breasts. The breasts will be composed largely of fatty tissue.
A good patient will have realistic expectations of the procedure, and he will understand it will take weeks or months for the results to become apparent. CoolSculpting® is not a weight-loss procedure, not is it a substitute for liposuction.
If you feel CoolSculpting® will benefit you, contact Grossman Dermatology today to schedule a consultation.