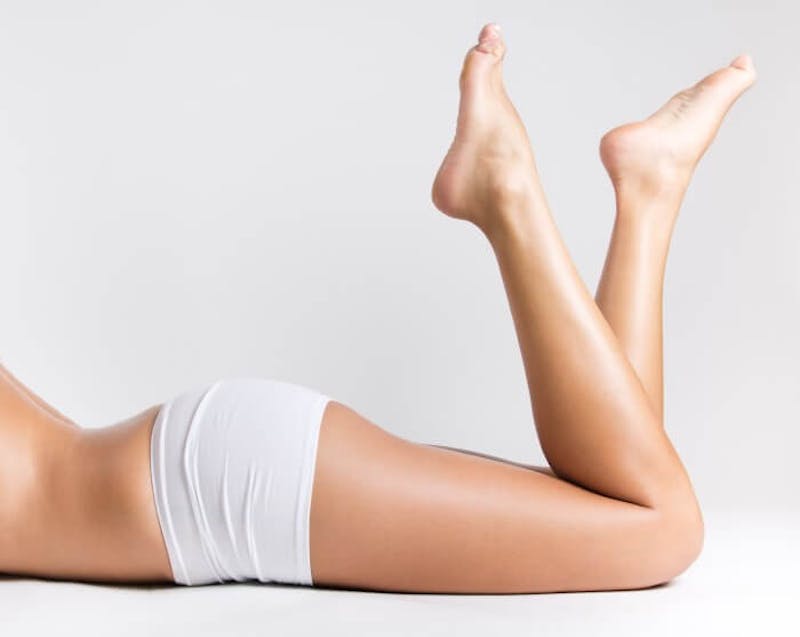 Cellulaze will cure the age-old problem that plagues nearly 85 percent of women – cellulite. Because cellulite is more commonly found in women, it is believed to be mediated by estrogen because without estrogen, cellulite cannot exist. If you're female, you're at risk for cellulite, and Cellulaze can be just the solution you need.
At Grossman Dermatology we offer Cellulaze treatments to help combat and eliminate cellulite. We understand that even with consistent exercise and a healthy diet, cellulite can still be an issue. Cellulaze treatments offer a non-invasive treatment option with virtually no downtime. Contact Grossman Dermatology today to schedule your consultation. Our medical team – led by Dr. Karyn Grossman – can help determine if Cellulaze is right for you.
How Cellulaze Treatment is Performed
Cellulaze is a laser treatment that attacks the underlying cause of cellulite. It treats all three components of cellulite: the dimpling, fat bulges, and the thinning of the dermis tissue. The treatment uses a 1440-nanometer laser to target the fat cells. The laser is powerful and can address all three causes of cellulite.
With this type of treatment, there is no need for general anesthesia. Local or oral sedation is all that's required. The entire procedure can take approximately three hours, and afterwards, you'll be able to drive home.
Boosts Your Self-Confidence
People who have used Cellulaze have had long-lasting results. Many patients have commented that it has boosted their self-esteem because they are able to wear clothes that they couldn't wear with embarrassing cellulite. The results are long-lasting once the cellulite is removed. In fact, one could say that results are "long-term to permanent" in regards to the reduction of cellulite. Some women have gone up to four years without any recurrence. There have been so many stories of women who have used Cellulaze who never had the confidence to wear a bikini before, but now, they wear a bikini with confidence.
How It Works
To administer Cellulaze, it requires the insertion of a small tube about the size of the tip of the pen is inserted directly under the skin. The laser energy is aimed at the area to be treated. The fibrous bands that pull down on the skin that makes the skin look bumpy are the primary areas of concern. Some pressure will be felt during the procedure, and following the treatment, there may be slight soreness. You should be able to return to normal after one or two days. The patient's body will stabilize within three to six months after treatment.