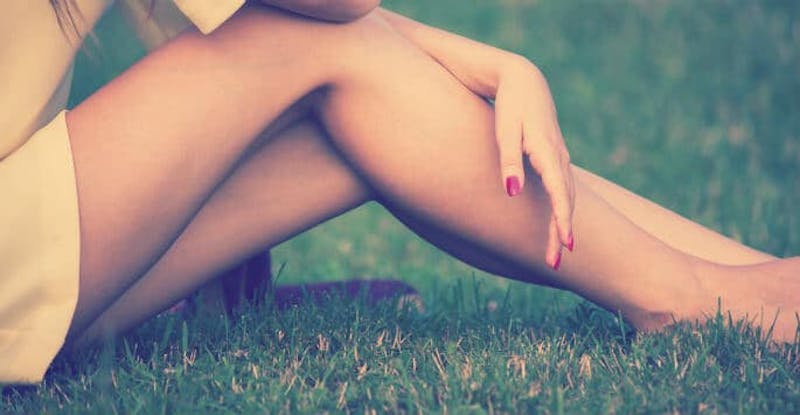 Cellulite can wreak havoc upon your body. From your thighs to your arms, it can negatively affect various parts of your skin. The worst part is that diet and exercise are seldom enough to curtail cellulite. This can make treating cellulite one of the most wearing things that any patient can undergo, which can compound the negative effects it can have on your image.
The good news is that new treatments are emerging that can quickly handle cellulite without the need for invasive surgery or lengthy recoveries. Cellulaze represents one of the most reliable ways to reduce cellulite. This unique method works to destroy eliminate and revitalize the skin so that cellulite becomes a problem of the past.
What is Cellulaze?
This procedure aims to treat the underlying causes of cellulite. It does so by inserting a small tube through a tiny incision in the skin. This probe has a laser attached to it that applies high energy laser light to fatty tissue and collagen tissue.
This breaks up the fibers that constrict the fatty tissue that causes the cellulite to become present upon a patient's body. This is also how Cellulaze provides immediate improvement following this cutting-edge procedure.
Tissue tightening is the last step of the procedure. Heat is applied to the underlying collagen and fat tissue, which causes the tissue to become firmer and more resilient to developing further cellulite.
What are the Advantage of Cellulaze?
While other treatments for cellulite do exist, they do not offer the same types of results that this one can bring. Other procedures require incisions that can leave significant scarring, and they tend to lack the tissue firming that Cellulaze uses to ward away recurrent cellulite episodes.
Some of the other advantages of Cellulaze include:
Minimally-invasive treatments – This reduces the chances of scarring, infection and other undesirable side effects.
Less discomfort – Due to the minimal nature of Cellulaze treatments, patients tend to experience substantially less discomfort than with other cellulite treatments.
Improvements to the skin that last – These treatments are designed to alter the tissue beneath the skin. This provides a lasting improvement to a person's skin texture and quality.
Gradual improvements as the skin repairs itself – Though Cellulaze often shows immediate improvements, these improvements will gradually grow as the body heals itself in the time following the treatment.
Is This Treatment Right for You?
If you suffer from cellulite, then Cellulaze may be an ideal treatment for you. It can effectively address many of the underlying causes of cellulite, which can free you from the problems that cellulite can inflict upon you.
To learn more about Cellulaze, or to see if it is an ideal treatment for correcting your cellulite, schedule a consultation at Grossman Dermatology in Santa Monica or New York City. Dr. Grossman and her team can diagnose your body's unique needs before designing the most effective approach for giving you the beautiful look that your body deserves. Contact us today to book your appointment.