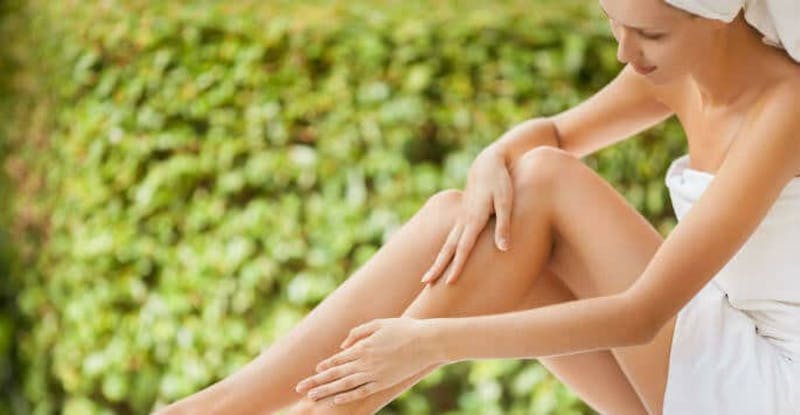 If you experience skin irritation when using razors to shave your legs, underarms, or other parts of your body, you probably wish you could just throw away your razor and magically make your unwanted hair go away. Unfortunately, shaving with razors usually produces medium results with a lot of unwanted side effects. In the moment after you shave your legs, you may notice that they are smooth. However, they are also likely very sensitive. While there is no way to simply snap your fingers and make unwanted hair go away, there is laser hair removal.
The process is very simple. You will visit our office at Grossman Dermatology for a couple of laser hair removal treatment sessions and then see all of the hair in the treated area disappear over time. Treatment can be done in the comfort of our office in Santa Monica or New York. During treatment, our specialized laser will be pointed towards your desired treatment area. The energy emitted from the laser will then heat up your hair follicles and disable them. There is no damage to your skin or nearby tissues as the energy penetrates the skin to disable the hair follicles.
Laser hair removal offers semi-permanent hair reduction. You are likely to experience hair regrowth in the time following your treatment, but it will be lessened and brighter in color. If you visit our office again for touch up treatments in the future, you can maintain satisfactory results. You can enjoy silky-smooth skin that will be free of unwanted and embarrassing hair.
So you may be wondering which parts of your body can be treated with laser hair removal. The great news is that this treatment can be used on almost any part of your body. We can get rid of unwanted hair almost anywhere with the exception of the area around the eye socket. However, it can be used to treat other parts of your face. It can also be used to treat unwanted hair under your arms, on your arms and hands, legs, back, and in the bikini area.
Individuals who have used this process to get rid of embarrassing hair on their body say that the sensation feels like having a rubber band snapped at their skin. The procedure is relatively comfortable and you can sit back and relax as your unwanted hairs are treated.
To schedule a consultation, you can contact our office at Grossman Dermatology. Our offices are located in Santa Monica and New York. You can finally get smooth, hair-free skin without having to shave! Contact us today!