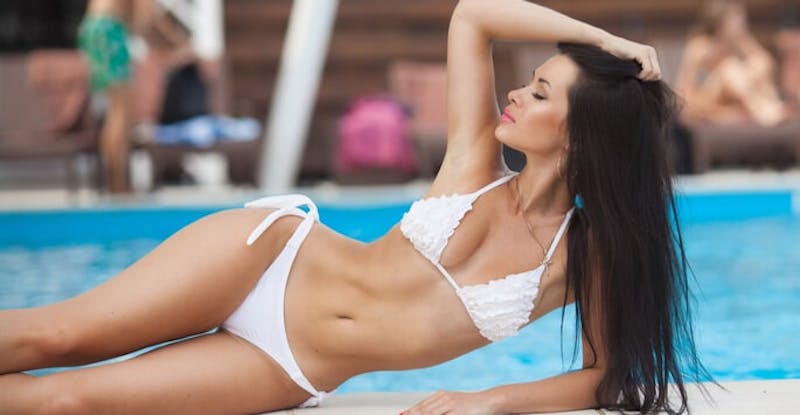 If you are tired of gimmicky diets and ineffective workout programs, then you need to take a closer look at the power of CoolSculpting®. This advanced procedure destroys unwanted fat by freezing it for a short period of time, and it can help you address problem areas in months. It is an ideal option for patients who are struggling with stubborn fat in the thighs, abdomen, and love handles. CoolSculpting® might be exactly what you need to sculpt the firm and toned body that you have always wanted.
A Look at Unwanted Body Fat
Getting rid of body fat is never going to be easy, and you might follow a diet for years without seeing any major changes to your legs or midsection. Exercising a few times a week and limiting your caloric intake will eventually result in weight loss, but you can't target certain areas of the body with any specific foods or movements. Your body collects fat as an emergency source of energy, and it will try to retain that fat no matter what you do. That stubborn fat is generally found in the midsection, but you might also struggle with excess fat in other areas.
CoolSculpting® to the Rescue
Fat can be physically removed with liposuction, but many people aren't ready for a surgical operation. With the power of CoolSculpting®, we can freeze away your fat without surgery. This cutting-edge procedure is based on an unusual phenomenon known as cryolipolysis. For many decades, doctors were looking for new ways to damage fat cells while leaving all of the other soft tissue intact. After quite a few studies, a team of researchers discovered that they could specifically target fat cells by cooling the treatment site.
Once your fat cells have been frozen, their walls will begin to fall apart. In the weeks following the treatment, some of the fat cells shrink while others are expelled from the body entirely. Many patients are able to achieve their goals using this popular treatment.
Is It for Me?
The ideal CoolSculpting® patient is a healthy adult who is relatively close to their ideal weight. This treatment is highly-effective, but you must qualify for it in order to get the best results.
To learn more, book an appointment at Grossman Dermatology, located in NYC and Santa Monica. Contact us today to schedule a consultation and get started. We look forward to hearing from you!