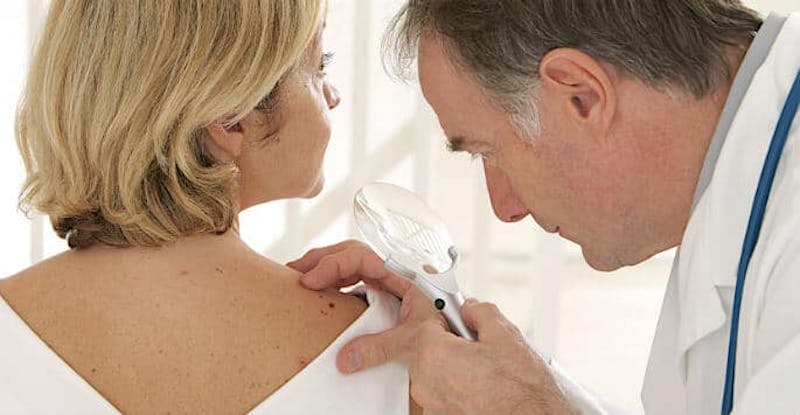 Skin problems are nothing to take lightly. When you normally think of skin issues, you immediately think about acne, wrinkles, and dry skin, but dermatologists are highly trained to treat over 3,000 skin-related diseases. Not only do board-certified dermatologists help you cosmetically, but they also have an extensive knowledge of life-threatening conditions like skin cancer.
What is a Dermatologist Exactly?
Many people seek the help of a dermatologist because they're battling acne or some other cosmetic issue with their skin, but your dermatologist is specialized in treating your hair, nails, and mucous membranes, too. They treat a variety of related conditions in people of all ages, including babies.
What Training Does a Dermatologist Receive?
When you see a board-certified doctor, you're getting a doctor who's completed an extensive amount of training far beyond that of one who isn't board-certified.
In addition to the regular requirements to become an MD, board certification requires passing specialized exams by the American Board of Dermatology, as well as additional requirements in internships, annual continuing education, and more. Your board-certified dermatologist has extensive, specialized training, making them extremely useful in cases of major cosmetic procedures.
Seeing a Cosmetic Dermatologist
If you have specific cosmetic concerns, whether they're wrinkles or scarring, you should absolutely consider seeking treatment from a board-certified cosmetic dermatologist. These doctors have been trained in all areas of dermatology (including surgical, medical, and dermatopathology dermatology), but they have extra training in cosmetic procedures.
How Do You Know if a Doctor is Board-Certified?
It isn't common, but there are doctors out there who claim to be board certified and they aren't. If you're curious about the authenticity of your doctor's certification, you can quickly check their credentials on the American Board of Medical Specialties site or by contacting the American Dermatological Association.
There are doctors who haven't done a dermatology residency and claim they're dermatologists. This proves to be dangerous if you have a spot that's potentially cancerous and easily missed by medical professionals who aren't specially trained.
Board-certified means the dermatologist received a significant amount of training in their field, and they're better able to address your specific health concerns.
If you're looking for a board-certified dermatologist, contact Grossman Dermatology today to schedule an appointment.