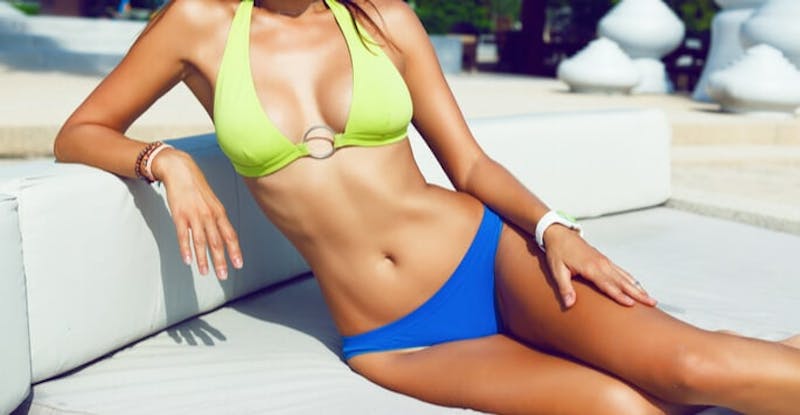 Caring for your body can mean much more than simply going to the doctor every year. It can mean caring for it through quality sleep, nurturing it with the right nutrition and energizing and strengthening it through fitness. For you, it may also mean achieving a gorgeous body through the help of a cosmetic treatment. CoolSculpting® may do for you what you have been unable to do on your own. It can take all of the efforts that you have put into caring for your body and multiply them dramatically. If you have been working out regularly and eating a clean, low-calorie diet without seeing any amazing results, you may be able to benefit from this unique yet effective procedure. It can help you get rid of unwanted pockets of fat by targeting the exact area that has left you feeling unhappy with your body. With CoolSculpting® in Beverly Hills, you can subtly sculpt your figure into a more gorgeous shape.
Sculpt Your Figure to Your Liking
CoolSculpting® sculpts your body using very cold temperatures that literally freeze the fat off of your body. This treatment, used in the United States for the past 10 years, has proven to be an incredibly effective fat loss technique for thousands of men and women around the world. Also known as cryolipolysis, this treatment uses a special machine with an attached applicator that is placed on your desired body area. Using light suction, this applicator will stay in just the right place throughout your treatment time. Next, the machine creates incredibly cold temperatures that freeze your fat cells without harming your skin or other underlying tissues. The combination of suction and cold temperatures has proven to be very effective for adults of various ages.
Treat Your Problem Areas
Using this procedure, we can treat a wide variety of problematic body areas during your appointment. We can help you sculpt your belly, love handles, thighs and other areas. Each treatment is performed in the comfort of our office without the need for downtime.
Achieve Gorgeous, Natural Results
CoolSculpting® in Beverly Hills produces incredibly natural-looking results. The gradual nature of the results is one of the reasons for this. Of course, you will definitely feel an increase in your confidence levels as you will now feel proud showing off your body.
Living in Beverly Hills forces you to think about your body shape as numerous actors and stars live around the area. If you are not completely pleased with your body shape at this point, you may find that CoolSculpting® can get you the results that you want. Set up a time to visit Grossman Dermatology to get more information about this popular treatment. We have offices located in Beverly Hills and New York City! Contact us today to book an appointment and get started.