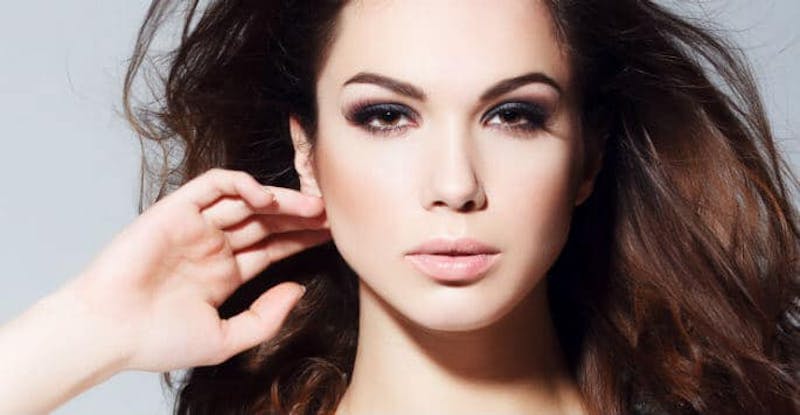 Fine lines and wrinkles are an unwelcome part of the aging process. These skin conditions grow increasingly visible as we get older, sometimes leading us to feel older than we actually are. Although most people simply live with it, others seek methods that address these skin concerns without the need for surgery.
Although cosmetic surgery often offers dramatic results, it can come at a cost. Not only can surgical procedures be expensive, they often involve extensive recovery periods and downtimes. Some people prefer methods that appear more natural. One such technique is a dermal filler called Restylane®.
Hyaluronic Acid
Most people have never heard of hyaluronic acid, but it turns out to be a major contributor to the appearance and health of your skin. Hyaluronic acid encourages your skin cells to take in water. As a result, your skin appears more moist and plump. Unfortunately, as you age, your skin begins receiving less and less hyaluronic acid, and the effects start to show as dry, thinner skin that displays more fine lines and wrinkles.
What is Restylane®?
Restylane® is a type of dermal filler containing hyaluronic acid. It involves an injection of the gel into your skin to replace the lost hyaluronic acid. This makes the process work in reverse. Your skin takes in moisture and gains volume, smoothing away fine lines and wrinkles and moisturizing your skin from the inside out.
Results
The results of a Restylane® treatment can be seen immediately and will continue to develop over the course of the following hours and days. Your results will also appear completely natural, since we are only restoring hyaluronic acid, resulting in the appearance of a younger version of yourself.
It is important, however, to realize that the results of treatment with Restylane® are not permanent. Although your results should last for several months, at some point you will need follow-up treatments to maintain them, since the injected hyaluronic acid will be gradually absorbed and broken down by your body.
Different fillers are good for different areas. Restylane® is particularly effective at treating the areas under the eyes, since it draws in less water that could make under-eye bags worse.
Another advantage to Restylane® treatment is that very few side effects are associated with the process. There is no downtime or recovery period involved with Restylane® treatment. You may go home or return to work immediately after your session.
Reduce the Appearance of Your Wrinkles
Talk to the team at Grossman Dermatology to learn more information about how Restylane® can benefit you. We offer a variety of different dermal fillers at our offices in Santa Monica and New York City. Contact us today to schedule your consultation!