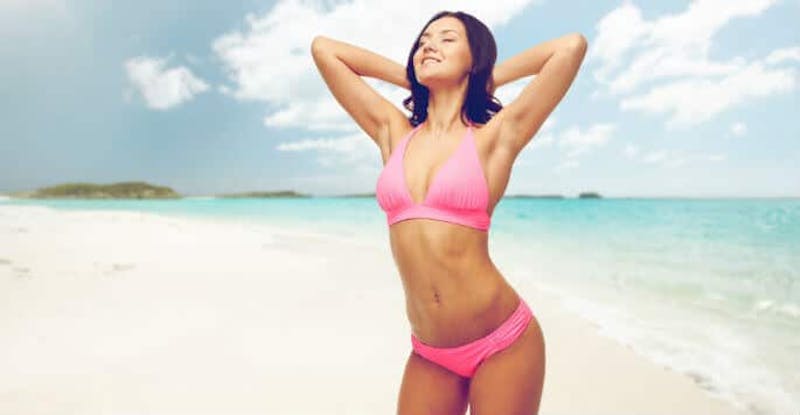 If you are dealing with excessive underarm sweating as an adult, you are not alone. It is a common problem that affects both men and women. It is uncertain as to why it happens, but often the nerves that trigger sweating are overactive for some reason. You don't have to be active or nervous for it to happen. When it does happen, it is common for your clothes to get drenched. It's an embarrassing condition. Some people also experience excessive sweating from the hands, feet, and head. If you are troubled by excessive sweating in your armpits, you can do something about it.
Finding Solutions for Excessive Underarm Sweating
When you are dealing with excessive underarm sweating, you will find that it is difficult to deal with the problem on your own. You can try all types of antiperspirants and powders. You can wash over and over. You can change your clothes all day long. All of these methods will wear you out over time and they don't stop the problem. In order to make it stop, see our doctor. At Grossman Dermatology, we offer the innovative miraDry® treatment to help you get rid of your excessive sweating once and for all.
Don't Be Too Embarrassed to Ask for Help
If you are sweating all the time for no reason, it can be discouraging. You can do something about it, but you need to get help. Don't be afraid to open up to our doctor. We will be glad to help you learn more about miraDry® and how it can benefit you.
The miraDry® process works by delivering controlled energy to the underarm area. While you will likely notice a reduction in your underarm sweating after a single treatment, most patients see best results after two treatments spaced about three months apart. Dr. Grossman will numb the area before treatment to ensure your comfort.
Schedule an Appointment with Us Today
Excessive underarm sweating is a challenge, but it can be treated. Your consultation with us at Grossman Dermatology will be your chance to learn about the amazing results you can get with miraDry®. If you are in Santa Monica, CA or New York, NY and are ready to say goodbye to excessive underarm sweating, contact our office today to schedule your consultation.