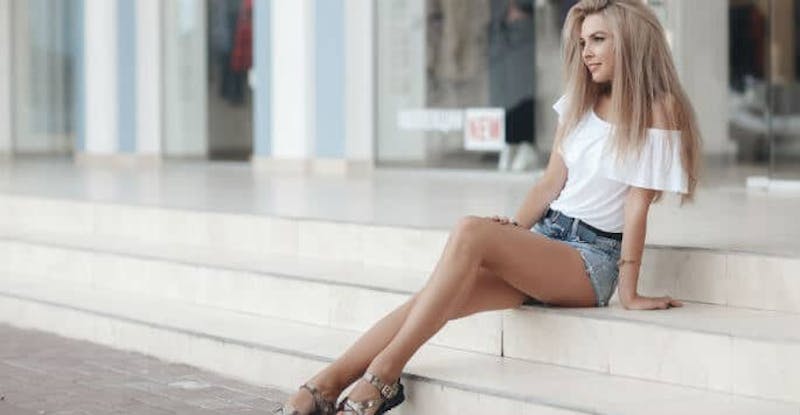 The battle of the bulge can be so frustrating. You have troublesome fat deposits that don't want to melt away. You've tried new diet plans. You have faithfully gone to the gym. No matter what you do, you are still looking at fat in places where it shouldn't be. You might have had a baby recently or gone on a weight loss kick. In spite of doing everything right, that annoying fat keeps hanging on. Before you toss in the towel and surrender, think about liposuction with our surgeon near Beverly Hills to help you get rid of pesky fat once and for all.
How Can Liposuction Make a Difference?
Liposuction is a simple and effective surgical procedure that permanently eliminates fat. Our surgeon can focus on one area or multiple areas. It depends on what you want for your body.
Think about liposuction if you are tired of your struggle to overcome resistant fat. Fat tends to hang on to those problem areas. You can do all sorts of targeted exercises without satisfactory results. Your eating habits may be just right, but they still might not work. You may be dealing with major changes that happened to your body after having a baby or going through a significant weight loss. You may need a little extra help to contour your body.
Liposuction can help with these issues. However, it is not intended to be a fix for weight loss. You will need to keep searching for a solution that is effective for you if you need help to reach your goal weight. This procedure is a final step after the weight is gone or an effective way to deal with isolated deposits of fat.
Why is Liposuction Such a Popular Choice?
Many men and women in Beverly Hills choose liposuction because it is minor when compared to other cosmetic procedures. You will be in and out for this outpatient procedure. The fat will be permanently removed. However, you need to remember that lipo cannot stop you from gaining weight. You need to find exercise and eating habits that will help you to keep that fat away for good.
Learn More About Liposuction
Now may be the perfect time to find out what liposuction at Grossman Dermatology can do for you. Set up your first appointment at our office in Santa Monica or NYC to discuss your concerns with our plastic surgeon. She will assess your figure and advise you on the best options for you. If liposuction is a good fit for you, our plastic surgeon will help you to take the next step. Contact us today to schedule a consultation and get started!