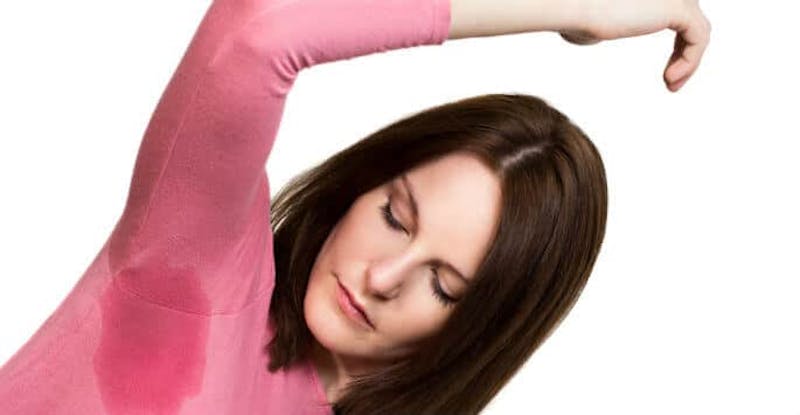 Hyperhidrosis, or excessive sweating, is a disorder that affects two to three percent of people in the United States. It can involve the underarms (axillary hyperhidrosis) or the soles of the feet and palms (palmoplantar hyperhidrosis). Palmoplantar hyperhidrosis tends to start when the patient is around 13 while axillary hyperhidrosis tends to start in late adolescence.
Hyperhidrosis is at best embarrassing; it can interfere with a patient's social and love life and affect their self-esteem. Constant sweating also stains clothes. In severe cases, the patient has trouble doing such things as shaking hands, holding objects or gripping a steering wheel.
How Can Hyperhidrosis Be Treated?
Most patients begin with over-the-counter deodorants, simply because they are readily available. A doctor may also prescribe certain oral medications. BOTOX® can sometimes be used to treat axillary hyperhidrosis. Surgical removal of the overactive sweat glands used to be a last result. However, miraDry® was cleared for use as a treatment for axillary hyperhidrosis by the FDA in 2011.
What is MiraDry®?
The miraDry® treatment involves a device that can be used to treat hyperhidrosis and axillary osmidrosis, with the latter condition being malodorous sweat. It cannot be used to treat palmoplantar hyperhidrosis because the device was designed with the physical attributes of underarms in mind.
How Does It Work?
Our specialist uses a hand-held device that emits electromagnetic energy that penetrates the skin to reach the sweat glands. The heat produced by the electromagnetic energy affects the sweat glands. At the same time, the device protects and cools the top layers of the skin, keeping the patient comfortable. Sweat glands are believed to not grow back, so the results are permanent.
The miraDry® procedure is an outpatient procedure performed in our doctor's office. The patient feels little discomfort during the procedure, and there is little or no recovery time required. Most patients can go back to work or resume normal activities right after the miraDry® treatment, but they do have to wait a few days before resuming any exercise regimens.
Don't People Need Sweat Glands?
Yes, but axillary sweat glands make up only two percent of the sweat glands in the human body. The remaining 98 percent can easily compensate. Eliminating the axillary sweat glands, therefore, does not hurt the body's thermoregulation.
Learn More Today
With locations in Santa Monica and New York City, Grossman Dermatology proudly offers miraDry® treatments as a safe and simple way for patients to finally say goodbye to excessive sweating. To learn more about how this amazing treatment can benefit you, contact us today to schedule an appointment.