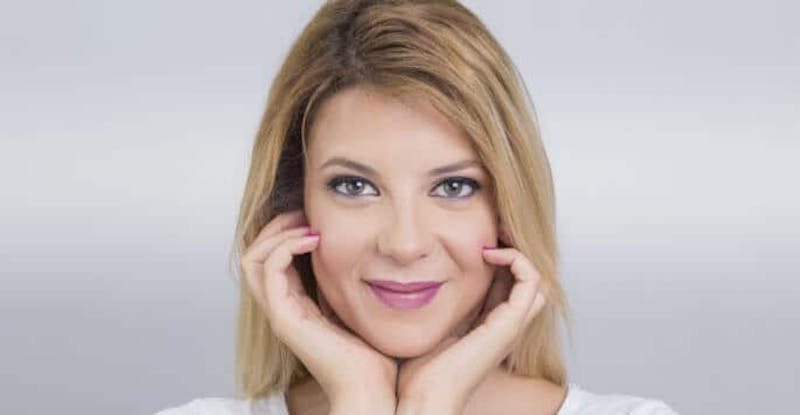 A liquid facelift is one of a variety of non-surgical procedures that mimic the effects of a facelift. It involves the injection of a dermal filler or a muscle immobilizer.
Regardless of type, liquid facelifts are designed to smooth wrinkles, increase volume and decrease sagging.
BOTOX®
Although it has been used to treat a variety of conditions including migraines, BOTOX® is primarily used for anti-aging measures. It works by relaxing the muscles of the face.
It is a thus an effective treatment for crows' feet, frown lines, laugh lines and forehead wrinkles.
Restylane®
Although it can be used to augment the lips, this is a dermal filler most often used to treat nasolabial folds, severe lines, and facial wrinkles. It stimulates collagen production and as a dermal filler, firms skin and erases lines.
While Restylane® does eventually degrade and is absorbed, the collagen it stimulates eventually replaces the filler, and the results could last for several months. However, those effects take time to develop, and most patients may need a few treatments to get the best results.
Radiesse®
Radiesse®, which was once marketed as Radiance, is a dermal filler used to treat lines, wrinkles and facial folds. Like BOTOX®, it has other medical uses and has been approved by the FDA to treat other concerns.
Like Artefill, it consists of particles suspended in a gel. Since the particles are made from calcium hydroxylapatite, which occurs in the human body, Radiesse® does not cause allergic reactions.
For the first few months after the injection, Radiesse® acts as a dermal filler and adds volume to the injection site. Afterwards, it begins to stimulate collagen production, and the resultant tissue also adds volume to the skin and erases age lines.
For how we tailor a nonsurgical face lift, contact Karyng.
Contact Us
If you have wrinkles and other signs of aging and have been looking for a solution, a liquid facelift may be a suitable treatment for you. Contact Karyng today to schedule a consultation.
Our practice is dedicated to helping patients with their cosmetic needs, and we offer a variety of services including liposuction, acne treatments, skin resurfacing, CoolSculpting®, and more.
During the consultation, we will be able to review your cosmetic goals and determine if a liquid facelift will be a suitable procedure for you. Get started now.