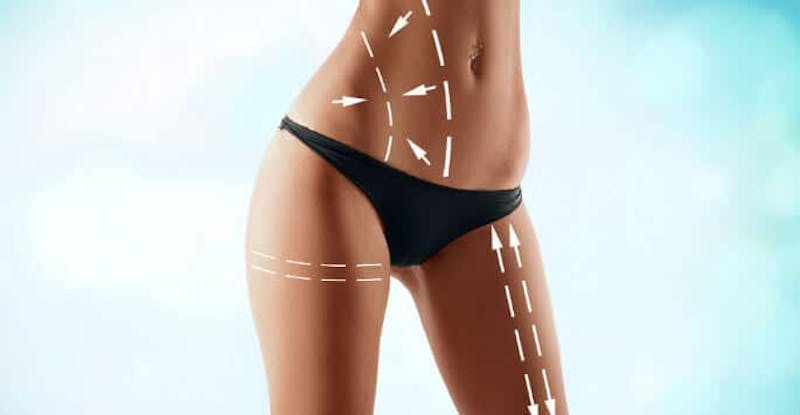 In the world of cosmetic treatments, you have so many options that are available to you, yet you may not have a clear understanding of them. Before you go ahead and schedule a procedure, know the facts. Liposuction and lipotransfer are two techniques that are extremely popular, helping patients to enhance their bodies. Learn more about what is involved with both procedures so that you can move forward with the option that is appropriate for you.
What is Liposuction?
Liposuction is a procedure that is used for the removal of excess fat, usually targeting the hips, abdomen, buttocks, back, thighs, and upper arms. An incision is made in the area of concern after anesthesia has been administered, and a tube known as a cannula is inserted through the incision. The fat is loosened and suctioned out. Liposuction is not a weight loss technique, but rather a body shaping procedure that addresses trouble spots that will not respond to diet or exercise. Liposuction is usually performed in the surgeon's office or clinic without a need for an overnight stay. Recovery is relatively short.
What is Lipotransfer?
Lipotransfer, also known as fat transfer, involves the removal of fat from one part of the body and transferring it to another. Patients typically have fat transferred to the buttocks or the breasts. Lipotransfer can also be used in the face to reduce the appearance of wrinkles. The process begins with liposuction in areas where there is an excess supply of fat. The fat is purified and injected into the area that is about to be enhanced. Lipotransfer is beneficial in that it uses your fat; it's natural, and you are less likely to have a reaction.
What is Best for You?
Choosing liposuction or lipotransfer depends on you. You need to consider what type of results you want. If your main concern is to trim off that excess fat that won't go away even though you've reached your goal weight, you are a candidate for liposuction. If you want to plump up your breasts or your buttocks, you may want to consider lipotransfer.
Learn More About Liposuction and Lipotransfer Today
To learn more about liposuction, lipotransfer, and any other cosmetic procedures that interest you, call us for an appointment today. At Grossman Dermatology, we will work with you to map a plan of action, and we welcome the opportunity to discuss your trouble areas and goals. Liposuction and lipotransfer could give you the results that you want from your body. Turn to a team dedicated to helping you look your best.