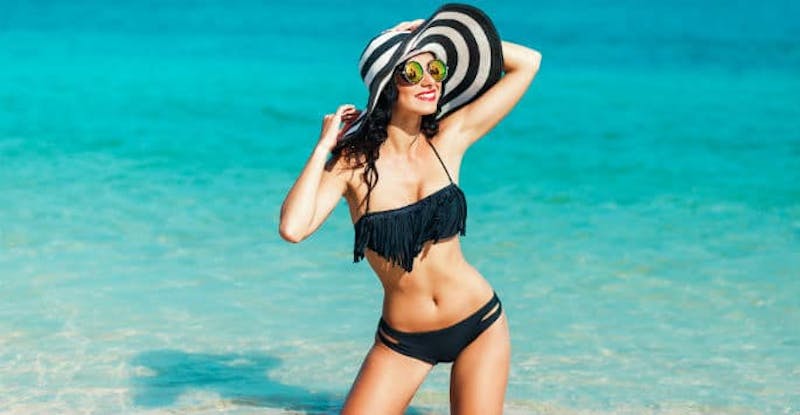 Medical cosmetic technology is more advanced than ever, and it has completely transformed the way we carry out many different procedures, including liposuction. SmartLipo™ is an FDA-approved treatment that allows us to gently contour a patient's body by melting and removing stubborn body fat. We encourage you to take a closer look at how SmartLipo™ works and how it has helped countless people in Beverly Hills achieve their goals.
Understanding Stubborn Body Fat
Most of us understand the basics of losing body fat, but the process of shedding weight is much easier said than done. In order to naturally melt away fat, you must continuously burn more calories than you consume. Unfortunately, you can't choose which pockets of fat are going to be metabolized first. You could stick to a strict diet and exercise program for years before you see any changes to your trouble areas. Professional body contouring treatments can't replace diet and exercise programs, but they can help you reach your cosmetic goals as quickly as possible.
Traditional Liposuction
The vast majority of liposuction procedures near Beverly Hills are carried out on the stomach, flanks, or thighs. During liposuction, a cannula is used to skillfully remove the stubborn fat. This style of surgery can be very effective, but there are some downsides.
The Many Benefits of SmartLipo™ Technology
SmartLipo™ and traditional liposuction produce similar results, but the technology is slightly different. During SmartLipo™, a small fiber is inserted directly into the fatty tissue. The fiber then sends out pulses of energy to the nearby fat cells to weaken and destroy their walls. By weakening the cells and breaking apart the fat, we can use a much small cannula to remove the unwanted soft tissue. Oftentimes, this results in a quicker recovery and fewer complications.
Is SmartLipo™ Near Beverly Hills Right for Me?
All of our patients in Beverly Hills have different needs, and there is no single procedure that works for everyone. During your initial consultation at Grossman Dermatology, one of our team members can give you more information on the details of SmartLipo™. You can then decide which fat removal procedure will help you meet your cosmetic goals. Contact us today to schedule an appointment at our office in Santa Monica or New York City!