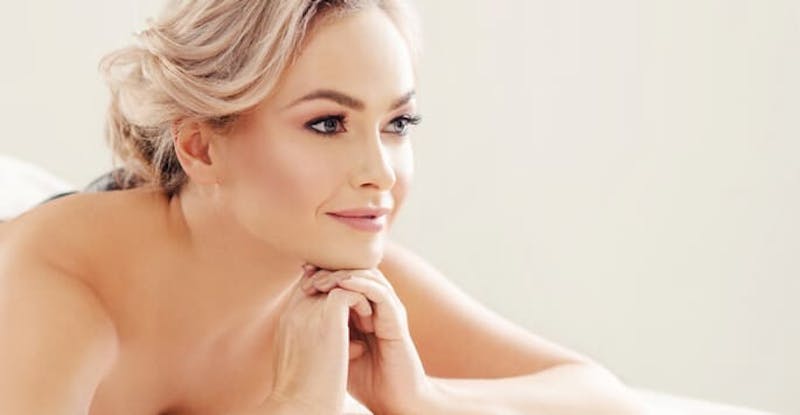 As we get older, certain changes occur that lead to noticeable facial aging. Chief among these is a breakdown in collagen and elastin that leads to the development of sagging skin. If you find yourself with saggy skin, you will be happy to know that you have a number of skin tightening treatment options available to you.
Laser Treatments
Laser treatments are an extremely effective technique used for tightening loose skin. Laser skin tightening helps to tighten skin found on the face, neck, or body using focused wavelengths of light that convert into thermal energy delivered under the surface of your skin.
Lasers work by targeting thermal energy into deeper layers of skin, stimulating the production of collagen and elastin to improve the tone and texture of your skin. Laser treatments are able to treat sagging skin on numerous areas.
These treatments help with a wide range of skin conditions. A single treatment session can offer a mild skin tightening effect, but the best results may be achieved after a series of sessions.
Radiofrequency
Skin tightening can also be achieved using radiofrequency that involves the use of a special device that transmits thermal energy into the skin to tighten it. Thermal energy is delivered into precise layers of skin to stimulate the production of collagen. The treatment is effective without any need for downtime.
Radiofrequency is a gradual treatment process. A series of sessions will most likely be required, depending upon the size of the treatment area and other factors.
Ultrasound
Ultrasound can be used for more than just pregnancy scans and to detect kidney stones. The technique relies upon the use of safe ultrasound energy that is transmitted into the skin and converted into thermal energy that helps to tighten and lift deep under your skin.
We begin by using the ultrasound equipment to look into deeper skin layers, ensuring that we deliver ultrasound energy right where it is needed to lift your skin. Skin tightening treatments are fast. Optimal results are obtained months post-treatment, although you should notice some initial skin tightening immediately after your initial treatment.
Contact Us
If you are looking for a way to enhance your contours and tighten your skin with a skin tightening treatment, we invite you to reach out to us at Grossman Dermatology to book your initial consultation at our office in Santa Monica, CA or New York, NY. Contact us today to schedule an appointment and get started!