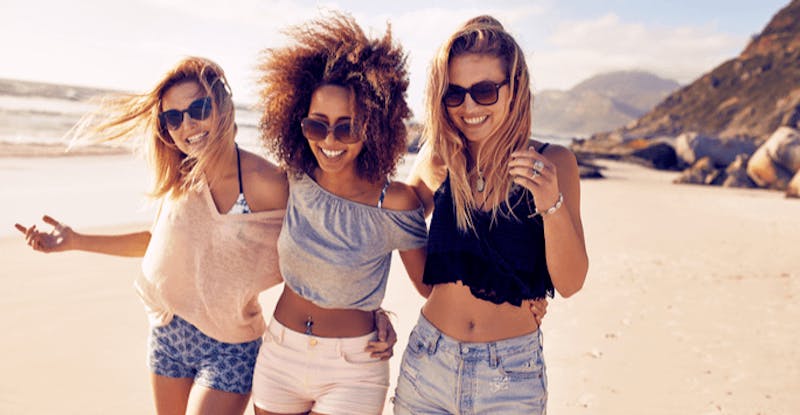 Beverly Hills residents demand the very best when it comes to body contouring treatments. Many of them are turning to CoolSculpting® as a non-invasive treatment for eliminating unwanted fat. This convenient treatment can help improve your body contours with no requirement for downtime. You can return to your normal activities immediately after your treatment.
What is CoolSculpting®?
CoolSculpting® is a fat reduction technique that helps to contour your body by eliminating fat deposits. It involves the use of cold temperatures that destroy localized fat cells by crystallizing them. Your body will then remove the destroyed fat cells.
The treatment is typically used in areas like double chins, thigh fat, back fat, and more. Small, localized areas of fat are the types that must be treated with CoolSculpting® since the fat must fit between the paddles of the device that transmits the cooling temperatures that the treatment relies upon.
The treatment is most appropriate for stubborn areas of fat like love handles. It involves the use of special paddles that come in a variety of sizes that create a section effect upon your skin. The paddles begin lowering the temperature in the treatment area, causing fat cells underneath to crystallize and die. Surrounding skin tissue is left completely unaffected.
Suitable Candidates
Although CoolSculpting® is an effective body contouring treatment, it is not for everyone. It is most suitable for those seeking to reduce stubborn fat that is unresponsive to exercise or diet. It should not be considered as a type of weight loss treatment.
The best candidates for this treatment in Beverly Hills are those who are in good general health, within around 25 pounds of their ideal body weight, and have healthy, elastic skin. Good candidates also tend to be those with small areas of fat that fits easily between the paddles of the device.
Fat Elimination
During a CoolSculpting® treatment, up to one quarter of fat cells in the treatment area are destroyed, which allows them to release stored fat that is gradually reabsorbed by your body over the following weeks. Once your body has absorbed the destroyed fat cells, they are gone forever. However, it is important to realize that you must maintain a healthy weight after your treatment, as remaining fat cells can increase in size.
Your CoolSculpting® Treatment
Your treatment begins when we place a gel barrier over the treatment area. We then place the CoolSculpting® device over this gel. The paddles take advantage of an applicator using vacuum pressure to draw up fat that will be treated. After securing the suction, we begin the cooling process that lowers the paddles to near freezing temperatures.
Schedule Your Consultation to Find Out More
To learn more about what CoolSculpting® treatments in Beverly Hills can do for you, we warmly invite you to reach out and make an appointment with Grossmann Dermatology. At our convenient locations in Santa Monica and New York, our caring and devoted team of professionals will be pleased to explain this option to you in full and answer any questions you may have. Contact us today to set up your consultation – we look forward to speaking with you!