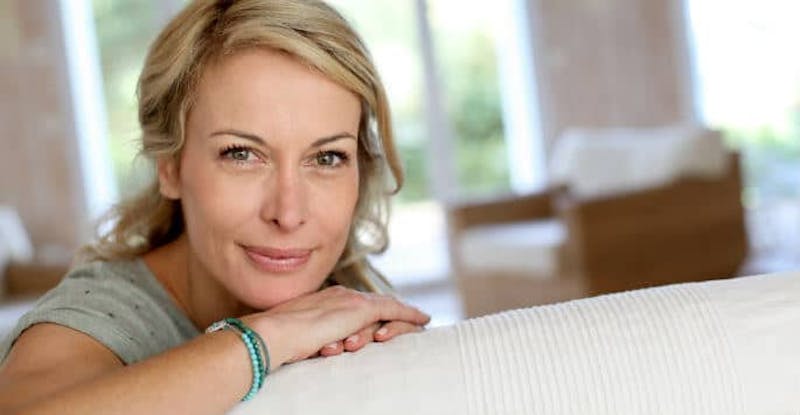 Dermal fillers are designed to be injected under the skin, and they can dramatically reduce the appearance of unwanted wrinkles.
Belotero® is a popular filler product, and when injected at specific depths, it can smooth nasolabial folds, deep wrinkles and fine lines.
What Is Belotero®?
If you've never been treated with this dermal filler, then you should know how it works. Unlike several alternative products, Belotero® is one of the lightest fillers available, and due to its light formula, it's commonly called a starter filler.
Belotero® is regularly used to reduce wrinkles around the mouth and lips, and it works well for minor marionette lines. One of the reasons why Belotero® is very effective is because it's made from hyaluronic acid, which is a natural sugar within the body.
The main purpose of hyaluronic acid is to absorb water, but it also serves as a cushioning agent and delivers nutrients. Once it's injected into your skin, Belotero® plays the role of a sponge and expands.
As the formula expands, it fills in sunken areas, folds and wrinkles, and since it brings extra moisture into the area, it will give your skin a healthy, radiant glow.
How Belotero® Instantly Reduces Wrinkles
After the formula has been injected into the target area, it attracts moisture and causes your body to produce more collagen. The additional collagen is also good at reducing wrinkles and filling in sunken areas of the face.
When looking for the right dermal filler, there are several options to choose from, and it can be difficult to know what formula is right for you. Belotero® is very similar to other filler products, and the major difference is the consistency of the formula.
Most other fillers have a heavier consistency than Belotero®, and they serve different purposes. Since Belotero® is significantly thinner than other fillers, it is regularly used to treat the shallow fine lines around the mouth because these areas are covered with very thin skin.
Are You a Candidate?
Belotero® treatment time may vary, and the formula is suitable for all skin types. However, this treatment tends to work best for folds and fine lines, and it can plump areas that have minor volume loss.
Since Belotero® is a light formula, it provides subtle results. If you've been looking for a non-surgical way to reduce your wrinkles, contact Grossman Dermatology today. With offices in Santa Monica, CA and New York, NY, we happily help clients reach their cosmetic goals.