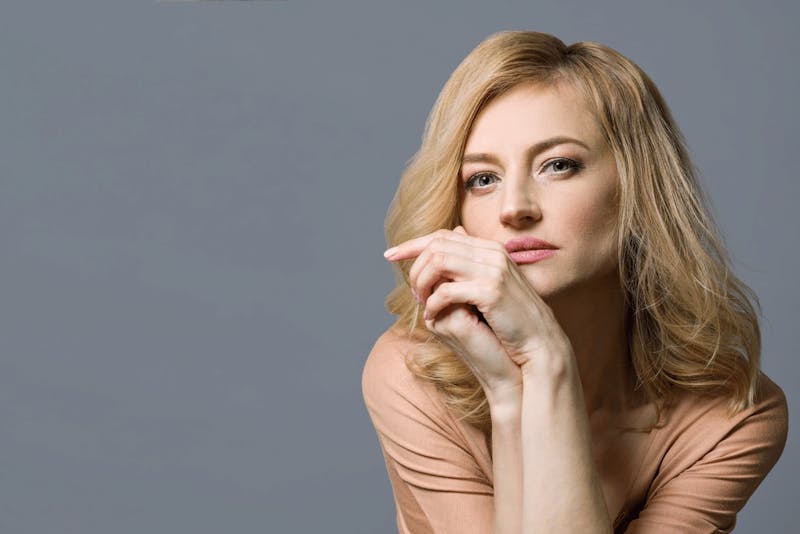 There are so many things to love about getting older, from the wisdom and confidence that make life easier to the joy of seeing our children mature. One thing a lot of us can agree on, though: wrinkles aren't a fun part of getting older. No matter how well you care for your skin, the signs of aging can appear in your face, and sometimes well before you're ready for them. That's when a Juvederm treatment from Grossman Dermatology in Santa Monica, CA can help with deep facial wrinkles and other signs of aging.
Why Juvederm Works
Juvederm is actually a whole family of injectables made to address wrinkles and loss of volume in various areas of the face. Whichever product you choose in the line, you'll find that the main ingredient is hyaluronic acid. This is the key to the product's success, and because hyaluronic acid is a sugar that your body naturally produces anyway, it's almost unheard of for anyone to have a reaction to this injection.
Understanding the Power of Hyaluronic Acid
This tiny natural sugar has amazing secret power. Just one molecule of hyaluronic acid can bind to 1,000 times its own weight in water. When our skin is rich in this sugar, as it normally is during our youth, we enjoy excellent hydration and smooth, supple skin that seems to never dry out, even when we're a bit dehydrated.
By adding back some of this powerful substance to your skin, this treatment can make you look and feel younger.
What Causes Wrinkles and Volume Loss?
Wrinkles and volume loss are expected signs of aging. They are due in part to genetics and in part to lifestyle and exposure to the sun, but the good news is that you don't have to just settle for what the genetic lottery gives you. With Juvederm, you can take control of how you look.
Wrinkles
As we grow older, our bodies start producing less elastin and collagen. These two key proteins are responsible for giving our skin strength and elasticity. As our hyaluronic acid production drops, so does our production of these two proteins. As a result, our drier skin doesn't have a strong foundation and doesn't bounce back so easily from movement. It tends to slip into lines, which then become deeper wrinkles.
This situation gets even worse because of the environmental factors that affect our skin. The sun is the skin's worst enemy, and UV rays can exacerbate wrinkling and the loss of key nutrients.
Volume Loss
While wrinkles are perhaps the best-known aging sign, there are others. One that many people don't think about until it happens to them is volume loss. As our bodies run out of hyaluronic acid, our faces become less plump and full. Meanwhile, collagen loss means that the skin is becoming lax and the foundational matrix of the dermis, which connects the epidermis to the underlying fat and muscle of the face, is sagging. As a result, your face could start to look more hollow and less youthful than it once did.
Rejuvenating Your Skin
Thankfully, none of us have to accept these changes as inevitable. We can fight back with dermal fillers like Juvederm. The even better news is that this injectable treatment is so fast and simple that you can renew your looks in just a few minutes.
Different Types of Juvederm
This treatment includes a whole family of dermal fillers that can address various issues and different areas of the face. When you come for a consultation, we'll work with you to decide which product in the line is perfect for your specific concerns. Some possible formulas to consider include:
Original
The original product in this line was made to work on moderate lines, wrinkles, and folds. Most commonly, it's used to treat wrinkles around the chin, mouth, and nose, but it's also useful in treating the brows and forehead and creating an overall smoother and more natural texture.
Ultra Plus XC
This formulation has all the advantages of the original, but it's in a thicker formula. As a result, it allows us to target deeper wrinkles. It's the perfect treatment for nasolabial folds, which can be notoriously difficult to iron out. It's also perfect for volumizing the skin.
Voluma
If volume loss is your primary concern, this formulation is the perfect choice for you. It can dramatically lift the cheekbones, jawline, chin, and hollow cheeks.
FAQ About Treatment
What Will It Feel Like?
Getting an injectable treatment is simple and easy. We start by applying topical anesthesia so you are perfectly comfortable through the process. Then we expertly inject your treatment, and you should feel completely at ease throughout the process.
The treatment sessions themselves shouldn't take more than about 15 to 30 minutes, depending on how many areas you're having treated.
How Long Will It Take to Recover From Treatment?
These treatments are so simple that the word "recover" is overkill for describing the post-injection period. There's no downtime involved, and you can drive yourself home or back to work immediately after. Most people go right back to their normal schedule immediately after receiving a dermal filler.
When Will I See Results?
Your first results will appear almost instantly, as the hyaluronic acid goes to work bringing moisture to the area and plumping the skin. Over the course of the next few days, you'll see your full results develop.
How Long Do Results Last?
After a time, your body will absorb the hyaluronic acid. When this happens, the results of your treatment will begin to fade and you'll need a maintenance treatment to keep up your refreshed look. The time frame for this change depends on several things, including:
Your body's natural rate of hyaluronic acid processing
The precise formula used
The way you treat your skin
For most people, results last for about nine months, and some people even see their results last for a year or more. Your maintenance schedule will be unique to you. Some people prefer to wait until they see a change before getting another treatment. Others like to preemptively stop any wrinkles from showing. Whatever your preference, we can work with you.
Am I Too Old or Young for This Treatment?
Some people mistakenly believe that there's no use in getting a dermal filler treatment after the age of 55 or so, while others believe no one needs these treatments until after they are 40. Reality is more complicated and personal!
No matter how old you are, dermal fillers can make a positive change and help you look more youthful. And no matter how young you are, dermal fillers can be a great way to reduce wrinkles and even stop them before they appear. In general, the best thing to do is to focus on your skin rather than your age.
How to Focus on Your Skin
Let your skin tell you when you should be using dermal fillers. You are a unique person, meaning you may develop wrinkles more quickly or more slowly than others in your peer group: and that's ok! Some people start showing real wrinkles by the end of their 20s, while some have hardly any lines well into their late 40s. The key is whether you feel confident and pleased with what you see in the mirror.
How Is This Different From Botox?
Botox is the world's most-requested cosmetic treatment. Botox and other neuromodulators are also capable of improving wrinkles, but they address different wrinkles than dermal fillers and go about improving lines in a different way.
Botox
This injectable doesn't restore volume. Instead of addressing wrinkles that form due to collagen and volume loss, this treatment is all about treating those wrinkles that form due to muscle movement.
Throughout our lives, we tend to make the same facial motions over and over. Eventually, these movements make lines in our faces. Botox erases these wrinkles by interrupting the communication between the muscles and the nerve signals. This relaxes the muscles in the target area, allowing the skin to smooth out.
In the past, it was sometimes easy to tell if someone had a Botox treatment because they had a "frozen" look. This was never due to the treatment itself but to the skill of the person administering it. At Grossman Dermatology, Dr. Grossman is a pioneer in this field and actively teaches others how to use the perfect light touch to erase wrinkles while preserving natural movement.
Making a Choice
When you come to visit us, we'll help you decide what treatment is right for your skincare goals and needs. We'll analyze your skin and ask what you'd like to see done. Then we can help you choose Botox, Juvederm, or another treatment. In some cases, the best results come from a combination of treatments!
Are There Any Other Dermal Fillers?
At Grossman Dermatology, we offer a wide range of dermal fillers. Each is designed to treat wrinkles and signs of aging in a particular part of the body.
In some cases, for instance, Restylane might be the best choice due to its unique particle size. Another option is Radiesse, which is a calcium-based filler that's excellent at giving you strong cheekbones and restoring the chin. If your primary concern is fine lines, then Belotero could be a good choice, and it's also possible to add Dysport–another neuromodulator much like Botox–for even better results around the forehead and upper lip.
Am I a Suitable Candidate for This Treatment?
Most people are good candidates for this treatment since all our bodies naturally make hyaluronic acid. This is a safe treatment that doesn't pose a risk for allergic reactions. And since it doesn't involve surgery, anesthesia, or incisions, it's open to a wider range of candidates than more invasive procedures. There are only very few things that could keep you from getting treatment.
We will talk about your medical history, your history of cosmetic treatments, and any medications and supplements you take when you come for your initial consultation with Dr. Grossman. This will help us choose the perfect treatment for your needs.
Erase Deep Facial Wrinkles
If you're displeased with the wrinkles and lines you see on your face, there's no need to put up with them. With a dermal filler treatment, you can restore youthful smoothness and fullness to your face. And at Grossman Dermatology, we care about your health as much as your looks. That's why every consultation with us starts with a skin health check. We know that healthy skin is beautiful skin.
We also believe that less is more: you deserve a natural result and should never come away looking frozen or as if you've "had work done." To learn more about how Juvederm and our unique approach can transform your skin, contact Grossman Dermatology in Santa Monica, CA today!