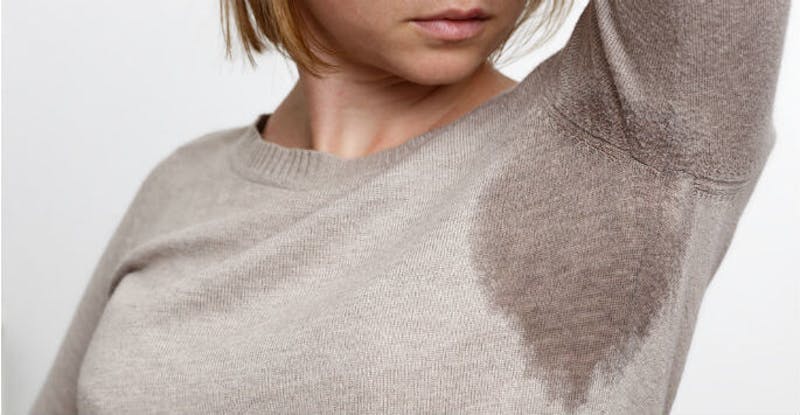 If you suffer with excessive sweating, miraDry® can help. When your underarms produce excessive perspiration, it can be extremely embarrassing and make you feel self-conscious about the visible sweat marks. miraDry® has been clinically proven to be effective, and it has been approved by the FDA for the long-term treatment of excessive underarm sweating. Since it's a non-invasive procedure, you don't have to worry about serious complications.
Unlike BOTOX® and similar treatments, miraDry® doesn't require repeat treatments. This treatment uses controlled electromagnetic energy to treat excessive sweating. By deactivating the sweat glands located in your underarms, miraDry® is able to put an end to underarm sweating.
This treatment eliminates the glands, so you can benefit from long-lasting results. Unlike surgery, it doesn't require incisions or cuts, and it can be completed with local anesthesia. The entire procedure shouldn't take much longer than an hour.
Are You a Good Candidate for miraDry®?
Maybe you're thinking about undergoing this procedure, but you don't know if it's right for you. An ideal candidate should be fed up with excessive underarm sweating. You should know that miraDry® only works for your underarms, so it can't be used on other parts of your body.
If your condition forces you to apply antiperspirant several times per day, then you could be a good candidate. If excessive sweating is constantly staining and ruining your clothing, miraDry® could be a beneficial treatment to consider.
You might also be a great candidate if underarm sweating prevents you from fully enjoying your life. About 20 percent of adults are affected by excessive sweating, so it's a common condition.
Are the Results Permanent?
After undergoing the procedure, many patients want to know if the results are permanent. You can expect to get results after a single treatment, and there is almost no downtime. However, to get the best results, you may want to undergo two treatments.
The results from the miraDry® treatment will last a long time. Several clinical studies show that sweat glands don't regenerate after they've been eliminated, which is why the results from this procedure are long-term.
After the Procedure
The miraDry® procedure is quick. It involves the use of electromagnetic energy, which targets the sweat glands in your underarms. After the procedure, there shouldn't be any downtime. You can return to your normal daily routine.
The majority of patients experience a dramatic reduction in sweat. According to some of the latest clinical studies, patients are able to achieve an 86 percent reduction in the amount of sweat produced by their underarms. However, since every patient is different, results will vary.
Learn More During a Consultation
If you suffer with excessive underarm sweating and would like to do something about it, schedule a consultation with Dr. Grossman and her team at Grossman Dermatology to learn more about miraDry®. Located in both Santa Monica and New York, we would be happy to help eliminate your excessive sweating. Contact us today to book your appointment.