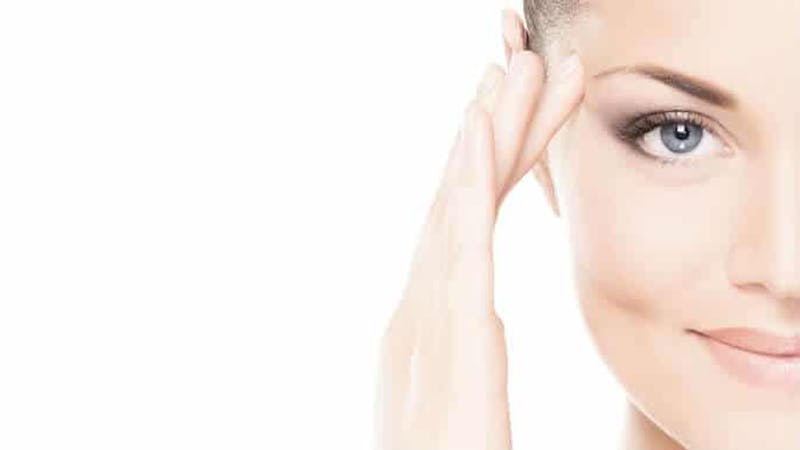 As we age, our skin naturally becomes thinner and less elastic. It becomes progressively damaged by exposure to sunlight, oxygen, smoke, and other pollutants. Laughing, smiling, and frowning pull and stretch the skin, creating characteristic patterns of skin creases. Over time, lines and wrinkles set into the skin and can make you appear older or tired.
Types and Causes
Wrinkles can be classified as either fine lines or deep creases. Fine lines are most often caused by sun exposure. Individuals with light skin who spend a lot of time in the sun can develop large numbers of fine lines at an early age. Wearing a hat and long sleeves and pants can prevent fine lines from developing. Facial treatments such as retinol, chemical peels, and laser resurfacing can reduce the appearance of fine lines.
Deep creases are most often caused by facial expressions. The muscles under the skin pull the skin into creases. Young, elastic skin is able to bounce back after a smile, but older skin that has lost its elasticity does not. Botox, dermal fillers, and surgical procedures can all help diminish the appearance of deep creases.
Dermal Fillers
Dermal fillers are substances that are injected under the skin to restore fullness and to fill in lines. There are many different kinds of dermal fillers made from various substances. Fillers can be made out of hyaluronic acid, collagen, silicone, or fat. Hyaluronic acid fillers are perhaps the most popular material. It is an all-natural substance that poses few risks. It may also be able to stimulate the skin to produce more collagen at the site of injection, meaning that over time each filling procedure may last longer and require less filler because the body is naturally filling in the line.
Belotero and Restylane
Belotero and Restylane are both FDA-approved fillers for moderate-to-severe lines. They are both made out of hyaluronic acid, a natural component of the human skin. It forms a gel under the skin to fill and plump the skin while filling in lines and creases. The appearance and texture of the filled skin is very natural and it does not affect facial expressions. These fillers can be used to fill lines running from the nose to the mouth, vertical lines around the mouth, and chin wrinkles.
Belotero and Restylane have slightly different consistencies. Restylane is softer and is considered to be a particularly good choice for delicate work around the lips. Belotero has a firmer consistency and is excellent for filling lines running from the nose to the lips, chin wrinkles, and laugh lines. At Grossman Dermatology, we'll work with you to determine the most effective treatment for your needs.
What to Expect
An injection procedure usually takes around 30 minutes. There may be some discomfort during the injection procedure, but this is only mild. If necessary, we can use local anesthetics to help ease the pain. After the injections, there may be some temporary redness, swelling, and bruising at the site of injection. The fine lines and wrinkles will vanish immediately after treatment but the full effects won't be apparent for a day or two until the swelling goes away. Most Belotero and Restylane injections will need to be repeated every six months or so.
If you're tired of looking in the mirror and seeing fine lines and creases, injectable filler treatments like Restylane and Belotero could be right for you. Contact Grossman Dermatology today to schedule your consultation. After a skin assessment, we'll recommend a treatment plan that's tailored to your individual needs.