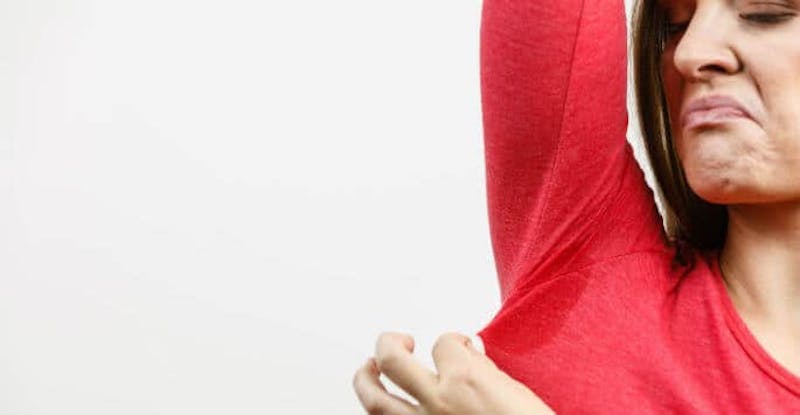 Many people have hyperhidrosis, a condition that causes excessive sweating. Those with hyperhidrosis may notice that the problem is especially bad under the arms. If you are like many others with this condition, hyperhidrosis may follow you wherever you go. It can negatively affect the way you approach professional and social situations. It can even pick your clothes for you, which robs you of your freedom to choose. No matter how you compromise your quality of life, the self-consciousness still may not go away. For a long time, solutions for hyperhidrosis were limited. Now, patients have the option to choose miraDry®, and it has the potential to change your life.
How Does miraDry® Work?
This FDA-approved procedure is carried out with safe, effective, non-invasive technology. When applied correctly by an experienced medical professional, the treatment can dramatically reduce underarm sweating.
During the procedure, Dr. Grossman will use a special device to treat the sweat glands that cause excessive sweating. The treatment destroys the sweat glands in the area. Once these sweat glands are destroyed, they cannot grow back, giving you a permanent and effective solution to your hyperhidrosis.
If excessive sweating has negatively affected your quality of life, miraDry® may be able to help you. For best results, you'll need two individual treatments spaced three months apart.
What Can I Expect with miraDry®?
The success rate for miraDry® is great, and most patients enjoy a dramatic and noticeable reduction in underarm sweating. When compared to other well-known treatments for hyperhidrosis, miraDry® offers the greatest satisfaction rate. For quite some time, the only options for those who suffered from hyperhidrosis were BOTOX®, oral medication and prescription-grade antiperspirants. These options can be painstaking and, worse yet, ineffective.
This treatment offers an alternative with excellent results. By safely destroying the sweat glands in the area, it can put an end to your excessive sweating instead of just masking it.
From birth, you have over two million sweat glands, and they're located all over your body. The glands in the underarm area only represent about two percent of all the sweat glands on your body, and destroying them causes you no harm.
If you've tried fighting back against hyperhidrosis, you know how frustrating it can be. By seeking treatment with miraDry®, you can eliminate the problem of excessive underarm sweating and start living your life on your terms. The treatment will lift restrictions on your clothing choices and improve your ability to excel in personal and professional situations. Grossman Dermatology proudly offers miraDry® as one of our many services. Contact us today to schedule a consultation at our office in Santa Monica or New York City to see if miraDry® can help you.