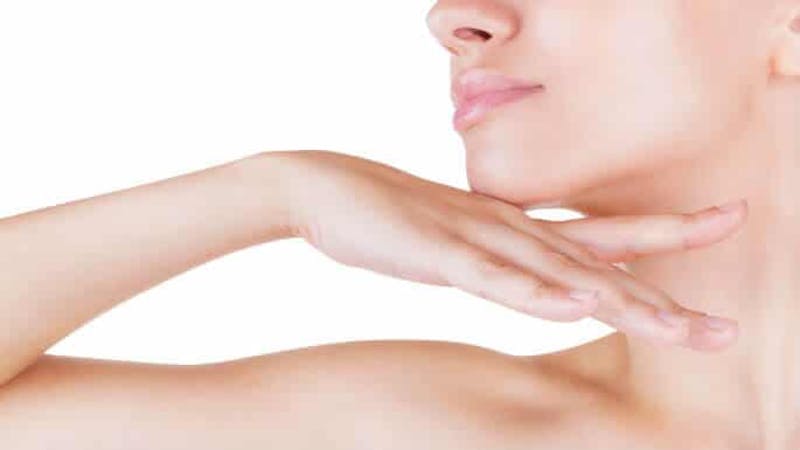 FDA Grants Marketing Approval to Double Chin Injection
The Wall Street Journal (4/30, Beilfuss, Subscription Publication) reports that the FDA has approved a new injectable treatment for adult submental fat, or double chins. Kybella, a form of synthetically derived deoxycholic acid, is the first nonsurgical option to get rid of a double chin. The FDA has said that Kybella is only approved for use in the chin area because safety and efficacy has not been tested for any other area of the body.
The Washington Post (4/30, Dennis) reports that Kybella's safety and efficacy was affirmed "in two clinical trials involving more than 1,000 adults," where a "reduction in chin fat was 'observed more frequently' in patients receiving the treatment than in those who got a placebo."
Bloomberg News (4/30, Edney) adds that Kybella could cause some "serious side effects" including "nerve injury in the jaw that can cause an uneven smile or facial muscle weakness and trouble swallowing." The more common side effects include "swelling, bruising, pain, numbness, redness, and areas of hardness in the treatment area."
Also providing coverage of the injection's safety, NBC News (4/30) website reports that Dr. Amy Egan, Deputy Director of the Office of Drug Evaluation III at the FDA's Center for Drug Evaluation, said in a statement, "Treatment with Kybella should only be provided by a licensed health care professional, and patients should fully understand the risks associated with use of the drug before considering treatment." FDA also said, "Patients may receive up to 50 injections in a single treatment, with up to six single treatments administered no less than one month apart."
Also reporting on the story are the Los Angeles Times (4/30, Pfeifer), the AP (4/30), Reuters (4/29), the ABC News (4/30) website, the Los Angeles Business Journal (4/29, Russell, Subscription Publication), HealthDay (4/30, Mundell), MedPage Today (4/30), and Medscape (4/30).