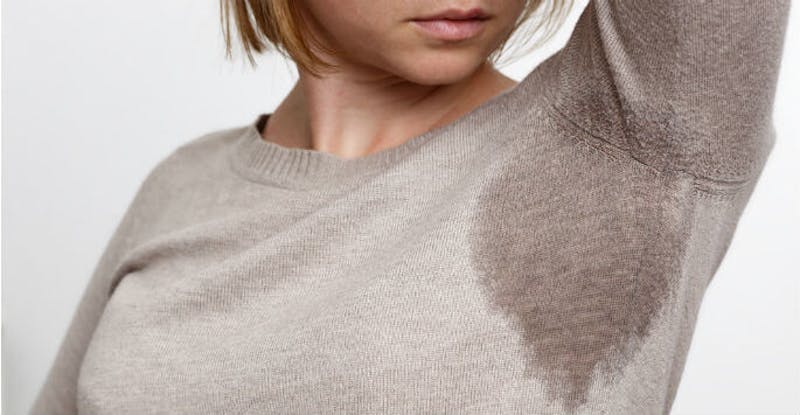 The FDA cleared miraDry® in 2011 for the treatment of excessive underarm sweating or axillary hyperhidrosis. The device is currently available in over fifty countries. If you are sick and tired of excessive sweating getting in your way, consider miraDry® treatment with our team at Grossman Dermatology.
The Journal of Cosmetic and Laser Therapy published a study in 2013. The study showed that both foul smelling sweat or axillary osmidrosis and underarm or axillary sweat were effectively treated using the miraDry® device. During the course of the study, eleven individuals residing in Asia were treated with this device. These individuals were evaluated for any improvement in their symptoms seven months later. During the evaluation, a two-point improvement was found in 83.3 percent of the underarms of the individuals receiving treatment according to the HDSS or the Hyperhidrosis Disease Severity Scale. The individuals with underarms with osmidrosis or a foul odor showed good to excellent results in 93.8 percent of the individuals.
The University of British Columbia released clinical data in April of 2012. This revealed that miraDry® was successful in the reduction of underarm sweat in more than 90 percent of the patients. The sweat reduction averaged 82 percent. The patients rated their satisfaction levels at ninety percent. This type of technology has been safety used in the medical field for numerous years.
The miraDry® procedure takes place in the comfort of our office. The average patient is able to resume their regular daily activities or go back to work once the procedure has been completed, making it a very convenient treatment.
It is important to note that sweating is important for the body to control the temperature. This being said, less than two percent of the sweat glands in the body are located in the underarms. The experts do not believe the elimination of these sweat glands will have any impact on the sweating of other parts of the body or the thermoregulation of the body.
If you are interested in controlling your underarm sweating, please set up a consultation with us at Grossman Dermatology in Santa Monica, CA or New York, NY. Contact us today to book an appointment and get started!