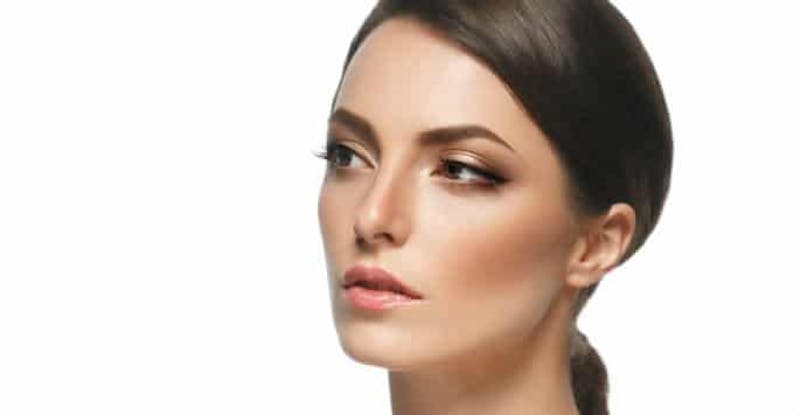 Dermal fillers are injectable facial rejuvenation products that have helped millions of people turn back the clock on aging skin affected by fine lines and wrinkles and skin creases. Each product works somewhat differently and contains different ingredients that help treat various parts of the face. Dermal fillers offer an excellent alternative to traditional surgery for those affected by fine lines and wrinkles on the face.
The Aging Face
The well-known appearance of lines and wrinkles will come sooner or later. Most people prefer later. Prematurely aging skin tends to be a result of the gradual loss of facial volume. Skin can grow thinner because our bodies produce certain substances in lesser amounts as we age. For example, hyaluronic acid production plummets when you grow older. Since this important skin component helps attract moisture into your skin, its age-related loss leads to thinner skin that is more susceptible to the development of lines and wrinkles.
Radiesse® Wrinkle Reduction
Radiesse® injections utilize a form of calcium placed in microspheres for a reduction of wrinkles and folds on the face. The product can also be used on the hands. The injected microspheres trigger your body into producing new collagen. Collagen is a naturally occurring protein that gives your skin its strength and elasticity. By restoring your normal collagen levels, we are helping reverse the aging process that led to the development of wrinkles.
Juvederm® Injections
An injection with a Juvederm® product helps to both thicken and hydrate your skin. It works because of the hyaluronic acid mixed within the gel that is injected into your face. Hyaluronic acid is a naturally-occurring carbohydrate that tends to become depleted due to the aging process. Not only does Juvederm® contain hyaluronic acid, it also contains lidocaine to ensure your comfort throughout your treatment.
Triggering Collagen Production with Sculptra®
Sculptra® is a unique type of filler containing polylactic acid that is produced in a laboratory. This substance closely mimics the lactic acid found in your own body. After injection, Sculptra® will be gradually replaced in your skin with fresh collagen fibers.
Sculptra® treatments are best delivered in several sessions spaced several weeks apart. In between injections, you will need to gently massage the injection sites to prevent the formation of skin lumps. Like other types of dermal fillers, Sculptra® will be gradually absorbed by your body over time.
Dermal Filler Results
Dermal fillers offer an excellent alternative to cosmetic surgery for facial rejuvenation. But your skin will continue to age normally after your treatment. The injected products will also be gradually metabolized by your skin and require follow-up injections periodically for the maintenance of your results.
Your Consultation
If you feel that you would benefit from a treatment with dermal fillers, please speak with the professionals at Grossman Dermatology in New York and Santa Monica. Contact us today to schedule your facial rejuvenation consultation!