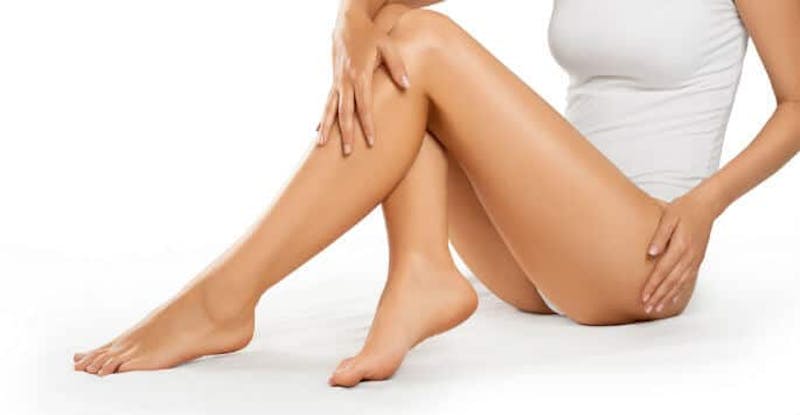 Over 90 percent of women will be affected by cellulite at some point in their life. While this condition is not necessarily dangerous, many patients want to get rid of these lines and dimples as quickly as possible. Over-the-counter creams and ointments might promise amazing results, but these products are almost always ineffective. Patients that would like long-term results should consider professional treatments such as Cellulaze to break down the soft tissue that causes cellulite.
Where Did My Cellulite Come From?
Even though this problem is incredibly common, there are quite a few myths surrounding it. There is no single catalyst when it comes to cellulite. It is often a combination of different variables including a woman's age, genetics, weight, and lifestyle that will affect her risk of developing cellulite.
The most common myth is that fat is the sole culprit of this cosmetic issue. Cellulite cannot develop without fat, but it is thin strands of connective tissue that cause lines, dimples, and other indentations. As layers of subcutaneous fat poke through the connective fibers, women will begin to notice cellulite.
Treatment Options for Cellulite
Maintaining a healthy weight through diet and exercise will reduce your risk of developing cellulite, but it is not a foolproof plan. Some women will notice these cosmetic problems even at a healthy weight. Minimally invasive laser surgeries remain the most effective long-term treatment option.
Women should keep in mind that there is currently no permanent treatment for this condition because their bodies will continue to produce the connective tissue that creates cellulite.
Cellulaze
Instead of removing the pockets of fat with liposuction, the goal of laser treatments like Cellulaze is to break down the connective tissue. Also known as septae, this soft tissue weaves through women's bodies and creates long strands going from their feet all the way up through their midsection.
Cellulaze utilizes advanced lasers to send pulses of energy to the strands to weaken their cell walls. Over time, the patient's body will eventually absorb and metabolize these strands. The lasers that are used during these procedures are almost identical to the lasers that are used for laser liposuction.
Your Cellulaze Procedure
This is an outpatient treatment that does not require general anesthesia. Instead, your surgeon will apply a local anesthetic to the treatment site before making a small incision. A cannula (small surgical rod) is then inserted into the incision, and the laser begins emitting energy.
Once the connective fibers have been broken down, the laser will then promote the production of additional collagen in the skin. This has the added benefit of tightening the skin around the treatment site to improve firmness.
If you have been looking for a solution to cellulite, Cellulaze may be an effective option. Contact Grossman Dermatology today to schedule a consultation.