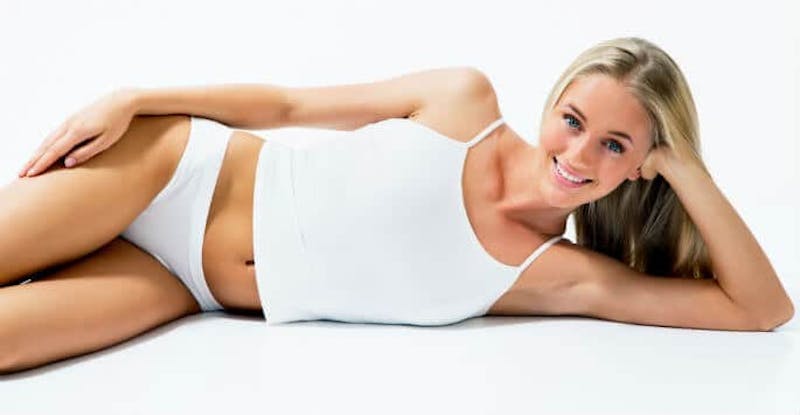 The American Academy of Dermatology endorses laser hair removal as a great alternative to shaving, plucking, waxing, threading and using depilatory creams. This treatment not only removes unwanted body hair permanently, but it also has a wide range of other perks that elevate it above more traditional hair removal methods. If you want permanent hair removal and are considering laser treatments, this plan has several benefits to offer that you may not have previously discovered.
Elimination of Ingrown Hairs
If you have coarse, thick or curly hair, ingrown hairs can be a real problem with do-it-yourself hair removal. Even salon waxing or threading can't eradicate all ingrown hairs, if you are prone to them. Laser hair removal, however, gets rid of the hair entirely by affecting the follicle. Since no hair will attempt to regrow, ingrown hairs will not form. If you suffer from ingrown hairs or develop scars from them, laser treatment may be a good solution for you.
Less Damage to Skin
Traditional hair removal methods leave your skin open to cuts, nicks, razor burn and irritation. In bad enough cases, you may even experience a skin infection and scarring. All of these risks can be negated with laser treatments. This can be a great boon to those with sensitive skin or those who scar easily.
Less Time Commitment
Many people spend hours a month grooming away unwanted body hair, especially if they shave. The time commitment of all the grooming can eat into other commitments and generally be a burden altogether. After laser treatments, your grooming ritual can be reduced to simply cleaning your teeth and body and grooming your scalp hair and nails. For women, especially, the time consumed by hair removal can be excessive. Laser treatments are usually over in under an hour. After your treatments are complete, you won't have to worry about hair removal again.
Financial Expenses
The cost of razors, shaving creams, emollients, lotions, waxes and other hair removal tools can be considerable, not to mention an ongoing expense. With laser hair removal, you pay for your treatments and may never need to buy hair removal products ever again. When you consider the costs over the course of your lifetime, laser hair removal makes sense from a financial perspective.
Experience the Benefits for Yourself
If you are tired of plucking, shaving and waxing away unwanted body hair, laser treatments at Grossman Dermatology can give you the smooth look you want. If you're ready to discuss your options, schedule an appointment at one of our offices in Santa Monica or New York City. We will be glad to help you meet your aesthetic goals. Contact us today to request a consultation.