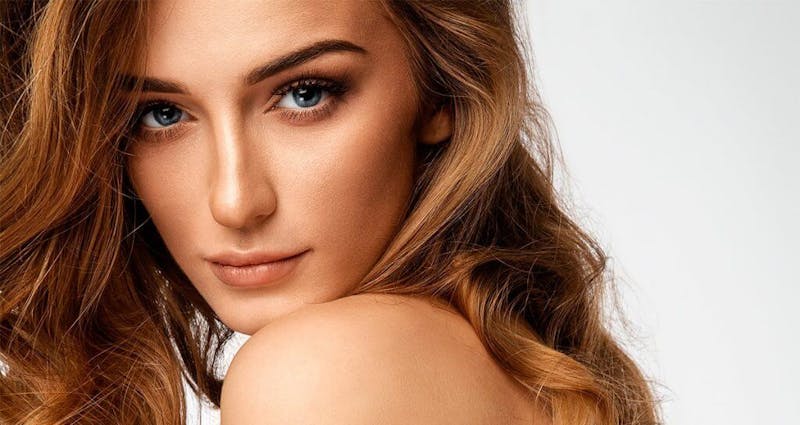 If you have tried collagen injections or Botox and did not get the results you wanted, you might be a good candidate for Juvederm. Grossman Dermatology in Santa Monica, CA specializes in filling, plumping and smoothing wrinkles. With dermal fillers, you can get safe, fantastic, pain-free results that will boost your self-confidence and leave you feeling great about yourself. Everyone is different, and it's up to us to find the best filler for your unique beauty needs. Read on to discover if you are a good candidate for Juvederm.
What Is Juvederm?
Juvederm is one of many injectable fillers that helps to smooth out wrinkles and achieve a fuller, more youthful appearance. These fillers provide instant results and require little to no downtime. The best possible filler for you is the one that offers the most natural and most beautiful effect. If you have facial features that you find displeasing, you have the right to do something about them. Injectable fillers provide a way for individuals to take control of their appearance in areas where dieting and exercise do not have any effect.
Modern advancements and improvements in injection techniques have made fillers safe, long-lasting, and discrete. Collagen has been replaced by fillers made from hyaluronic acid. Hyaluronic acid occurs naturally in the skin and has superior properties for storing moisture and creating a natural look and feel. You can think of modern fillers as a way to replenish the naturally occurring elements of your skin which diminish with age.
How Long Does the Treatment Last?
Modern dermal fillers are longer lasting than their predecessors. After an injection, you can expect your wrinkles and other effects of aging to be gone for anywhere from nine months to a year. This dermal treatment is especially effective on wrinkles that form while your face is at rest. It provides an underlying support to your features which allows your inner beauty to shine through. The injection can also stimulate your skin and supplement naturally occurring rejuvenation.
How Long Does the Treatment Take?
The length of the treatment depends on the size of the target area. Generally, you can expect that most sessions will last between fifteen minutes and an hour. The injection contains a local anesthetic to help eliminate any sense of discomfort. There is almost no downtime, and you are free to return to your daily schedule with almost no restrictions. The full effects of the treatment take about two weeks to appear, but there will be an immediate improvement visible the moment you leave the office.
Will the Injections Be Obvious?
Advances in modern techniques have made dermal fillers beautiful and invisible. Instead of injecting directly into the wrinkles, modern specialists take a more holistic approach to lift and support the surrounding components of your face. Think of your specialist like a beauty artist who applies subtle accents to leave you looking radiant.
People will ask you if you are wearing your hair differently or if you've just gotten positive news, but they'll never guess that you had a dermal filler. The effects of your younger, more youthful appearance will be obvious, but nobody will know how you achieved it.
Can It Help to Prevent Wrinkles From Forming?
Prevention is a critical component of your overall beauty plan. Just as you wear sunblock to protect your skin from harmful rays, you should consider dermal fillers to stave off the development of unsightly wrinkles. Preventative care helps stimulate your tissue and ensures that there is enough hyaluronic acid to prevent wrinkles from forming. It's worth discussing the merits of a preventative regimen with your specialist.
What If I Don't Like the Result?
We are sure that you will be delighted with your appearance after treatment. However, it may comfort you to know that it is very easy to adjust your appearance after treatment. Your specialist can dissolve hyaluronic acid fillers by injecting an enzyme into the target area.
This means you have an absolute assurance that you will leave looking exactly how you want. There has never been this level of control with dermal fillers, and we know you're going to love it.
What Happens to the Fillers?
Over time, the body naturally breaks down the base components of the fillers. The good news is that touchups and further treatments are both available. Your specialist will evaluate your look and make recommendations about the most beneficial ways to achieve your beauty goals. It is comforting to some people that the fillers fade away because that allows them to try fillers without concern over long-term consequences.
Am I a Good Candidate for This Treatment?
This treatment is non-allergenic, so almost anyone is a good candidate. It is always best to have a discussion with your specialist and have realistic expectations as to what the treatment can achieve. It is a very effective treatment for individuals who want to improve their overall appearance, augment their lips, reduce wrinkles, and slow the effects of aging. Many patients find the treatment superior to collagen injections and Botox. Sometimes your specialist will recommend a combination of treatments to achieve an ideal effect perfectly suited to you.
The Best Candidates
The best candidates are in good health and are committed to an overall wellness plan. This includes both the physical and the emotional components of good health. If you are enduring emotional trauma, we do not recommend dermal treatments as a means of distraction. It is best that your skin be in good overall health. Dermal fillers are a great solution for providing an overall, subtle improvement to the lines of your face.
What It Can't Do
Even if you don't feel you are a good candidate, you shouldn't hesitate to discuss your situation and expectations with a specialist. Dermal treatments cannot eliminate scarring, but they can remove wrinkles around problem areas and contribute to a better look.
What to Discuss
Always disclose to your specialist if you are on heart medication, antibiotics, or other pharmaceuticals prior to your treatment. If you have skin infections, those will have to be treated before you can begin your dermal injections. You also should postpone the treatment if you are nursing or pregnant.
Volume and Fullness Is the Essence of Beauty
Your specialist is an artist who uses dermal fillers to retouch your appearance so you can achieve your maximum beauty. A subtle change that provides you with full lips and better lines can help frame your smile and highlight the twinkle in your eye.
Your appearance is determined by many factors that are beyond your control. Genetics, heredity, and prior sun exposure can all combine to provide you with less than your ideal look. Even stretching of the facial skin through aging can have adverse effects. Dermal fillers can be an important component of a better, healthier skin care strategy.
In your consultation, your specialist will be able to discuss the common treatment areas and give you an impression of their overall effectiveness. It's good to prepare for your consultation by jotting down a list of questions. Sometimes a consultation contains a lot of information, and it's important to your comfort and security that you have all your questions answered. Here are some further details on common, specific target areas.
Fuller, More Beautiful Lips
Lips can be an overlooked beauty feature, but if you have thin lips and you would like more fullness and body, dermal treatments are a terrific option. Plump lips draw attention to your smile and allow you to be more expressive and dynamic. When done correctly, the treatment is very subtle although you'll immediately notice the effect your fuller lips have on the people around you.
Enhanced Contouring
Through contouring, you can really make your cheekbones pop, which provides you with a more mature, regal look. Contouring helps divide up your face into symmetrical quadrants that can either highlight or diminish features like your eyes, nose, and mouth. The result is a more striking and pronounced appearance that people will be inclined to contemplate. Contouring is a versatile highlight that enhances your best features.
Soften Wrinkles and Creases
There is beauty within creases and wrinkles because they allow you to be expressive. Wrinkles create natural travel lines that highlight your eyes and crease lines help extend your smile. However, if you feel your wrinkles are dominating your features, dermal fillers can be very effective at softening their influence.
Dermal fillers are an ideal way to smooth out your wrinkles and creases in pursuit of a softer, younger, healthier look while still retaining your expressiveness and personality.
Reconstruction
If you have suffered an illness, accident, or some other trauma that resulted in a contour deformity, dermal fillers can be a solution for restoring your appearance. Fillers are highly versatile and effective at sculpting the shape and volume of your face. Reconstruction is a very good reason to seek out a consultation with a dermal filler specialist.
Sunken Eyes
A sunken appearance to the eyes can have a detrimental effect on your overall look. With dermal fillers, you can restore your eyes to a fuller, healthier, more prominent shape. Dermal fillers around the eyes can help to reduce eye hollows and dark circles. This treatment is highly effective and you'll notice that everyone you meet will maintain stronger eye contact with you which will help build stronger interpersonal connections.
Support Recessed Scars
A depressed or indented scar can be a highly visible and unattractive facial feature. Dermal fillers can help to support the scar and fill it out to help improve the appearance. Although this will not eliminate the visibility of the scar, it will greatly reduce its prominence.
Schedule a Consultation Today
Modern hyaluronic acid dermal fillers give beauty specialists a powerful tool to help individuals achieve a subtle and dynamic beauty enhancement. The treatment is safe, long-lasting, non-allergenic, and highly affordable. Dermal fillers allow individuals to take control of their features and address problem areas instantly and without pain. The modern treatment promotes tissue health and is performed with a subtle artistry that is sure to draw all the right kinds of attention.
If you are interested in determining whether you might be a good candidate for Juvederm, contact Grossman Dermatology in Santa Monica, CA today. During your consultation, we will assess your needs and customize a unique plan that will help you achieve all your beauty goals. Why wait any longer to obtain the look you've always dreamed of? Call today and begin your journey to a younger, healthier, happier, and more beautiful appearance.