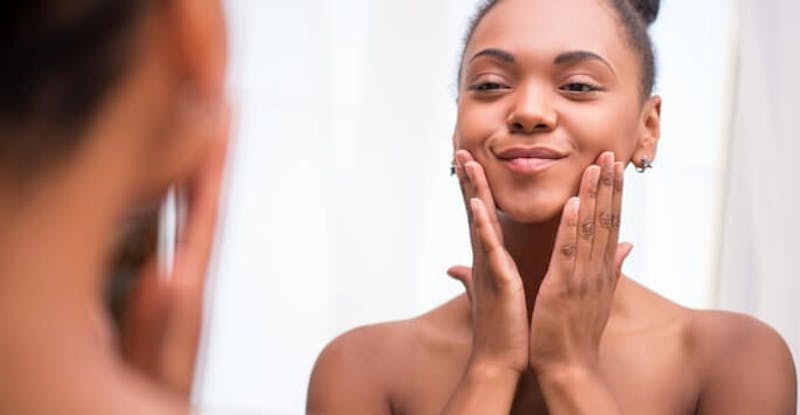 A face lift is a surgical procedure that can improve signs of aging in the face and neck. Plenty of people would enjoy these positives, but not everyone would want to undergo surgery to achieve them. Fortunately, there are minimally invasive avenues by which these individuals can attain the benefits of a traditional facelift. Here at Grossman Dermatology, we are proud to provide this non-surgical face lift option to our patients and encourage you to learn more about it.
What to Expect
At our office, we offer the state-of-the-art FaceTite™ and NeckTite™ technologies. These treatments employ gentle radiofrequency energy to effect the same results as a traditional surgical procedure, but without the associated discomfort or downtime. These approaches can tighten loose skin and excess fat in a number of desired areas.
Am I a Good Candidate for the Procedure?
The best candidates for the procedure will be in good health without any medical conditions that could adversely influence the surgery or recovery. You may be a good candidate if you have tried other cosmetic procedures and want more significant results. It also helps to have a positive attitude and realistic expectations about the process.
Preparation, Procedure, and Recovery
Before the procedure, local anesthesia will be administered to numb the area and ensure the patient's utmost comfort. A small probe is then inserted into the skin and heats both the inner and outer layers, stimulating skin contraction and the body's healing reaction. Most patients require only a single treatment to obtain the results they want. The results of this procedure can last for years and make you appear years younger. Although your skin will continue to age, you can maintain optimal results with proper skin care and a healthy lifestyle.
Get In Touch with Us for Further Information
Would you like to find out if you are an ideal candidate for a face lift? If so, we welcome you to make an appointment with Grossman Dermatology! At our convenient locations in Santa Monica and New York, our caring and devoted team of professionals will be pleased to explain the process in greater detail and answer any questions you may have. Contact us today to set up your consultation – we look forward to speaking with you!