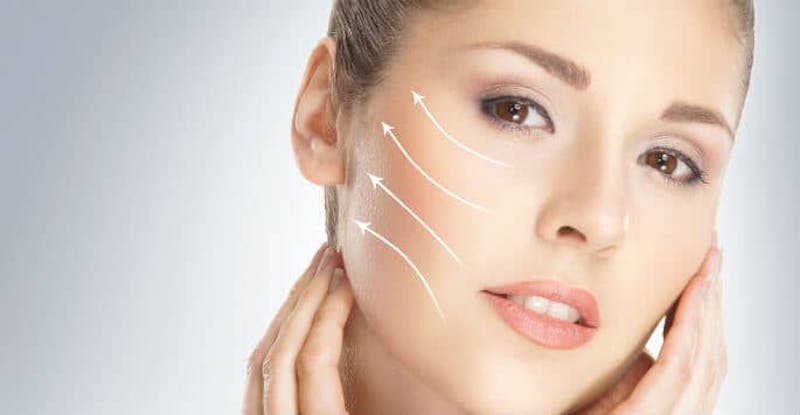 Aging is one of the most powerful forces. It can cause beautiful skin to spot, warp, and wrinkle.
The good news is that reversing the signs of aging is possible without requiring the use of surgery.
Liquid lifts represent one of the more promising non-surgical techniques that patients can use to reverse some of the effects of aging. While it will not change the texture of your skin, it can rejuvenate your face so that it looks years younger.
What is a Liquid Lift?
A liquid lift utilizes dermal fillers to restore lost definition to the face. This can fix everything from fine lines to shallow cheeks and reshaping of the jaw line.
The extent of what a liquid lift can do depends upon the skill of the person administering it and the fillers being used.
Restylane, a dermal filler that utilizes hyaluronic acid as its active ingredient, may be used to restore definition around the lips or to the cheeks. It works with your body to support the growth of new collagen, which in turn provides a more even result in these areas.
How Do They Work?
A liquid lift is primarily about planning how to restore your face. Your doctor works with you to develop a plan of action guided by his or her experience with facial rejuvenation.
During treatment, your doctor will inject fillers into your face. This procedure tends to be limited to just the feeling of a few needle pricks.
Your doctor will fill predetermined areas of your face. This will provide an improvement in wrinkles, lines and definition.
Further improvements may occur after treatment. These will depend upon the type of dermal filler used and the areas that your doctor has treated.
Why Do Some Patients Prefer Liquid Lifts?
To understand why some patients prefer liquid lifts, it is necessary to understand some of the benefits associated with them.
There are a few unique benefits that liquid lifts bring, which include:
Less recovery time
Reduced pain
Immediate results
Effective correction of minor to major imperfections
Convenience for the patient
Reversible results when certain fillers are used
Rejuvenate Your Face with a Liquid Lift
Liquid lifts make rejuvenating your skin easier and more available than ever before. They may be ideal for treating many different types of dermatological imperfections.
To see if a liquid lift is right for you, contact Grossman Dermatology today. We will schedule a consultation appointment to determine what rejuvenation techniques will bring you the results you desire.