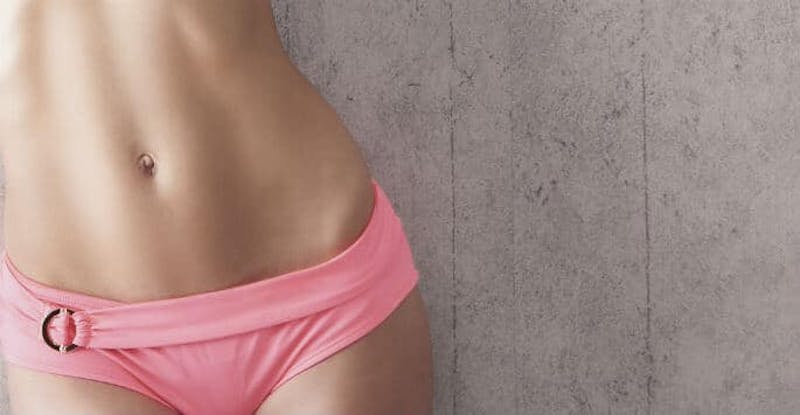 When people work out to lose extra weight and achieve a firmer figure, it doesn't always work out the way they want it to. There will be areas where fat doesn't seem to want to go away and no matter how much you focus on that area, it just won't budge. This is what CoolSculpting® is ideal for. It is not a weight loss tool, but a tool to eliminate unwanted fat. If you are close to your ideal body weight but would want to lose some fat from somewhere in particular, then you might want to try out CoolSculpting® at Grossman Dermatology.
There are different applicators for different areas of the body
To make the treatment effective, it comes with different applicators for different parts of the body. This is good for clients to know because they realize that through this treatment, they may achieve total body contouring.
When the applicator is removed
Once the applicator is removed, you notice a solid area underneath your skin. But do not fret! These are actually the fat cells that the CoolSculpting® applicator has frozen. After the panels are removed, either the medical practitioner massages that frozen area so that the fat cells are reabsorbed and then excreted, or we may use other means to encourage reabsorption.
Your body will improve in the months after the procedure
CoolSculpting® requires patience. You won't see the results immediately, but the fat will eventually start to go away, leading to natural-looking results.
You can bring something to keep you busy during treatment
While some fear that CoolSculpting® could be invasive, it isn't. Although there might be some slight discomfort at the beginning, it will soon fade away. In fact, some clients fall asleep during the procedure! If you'd rather stay awake, feel free to bring a book or a tablet.
Contact us today at Grossman Dermatology to schedule an appointment at our office in Santa Monica or New York City and learn more!